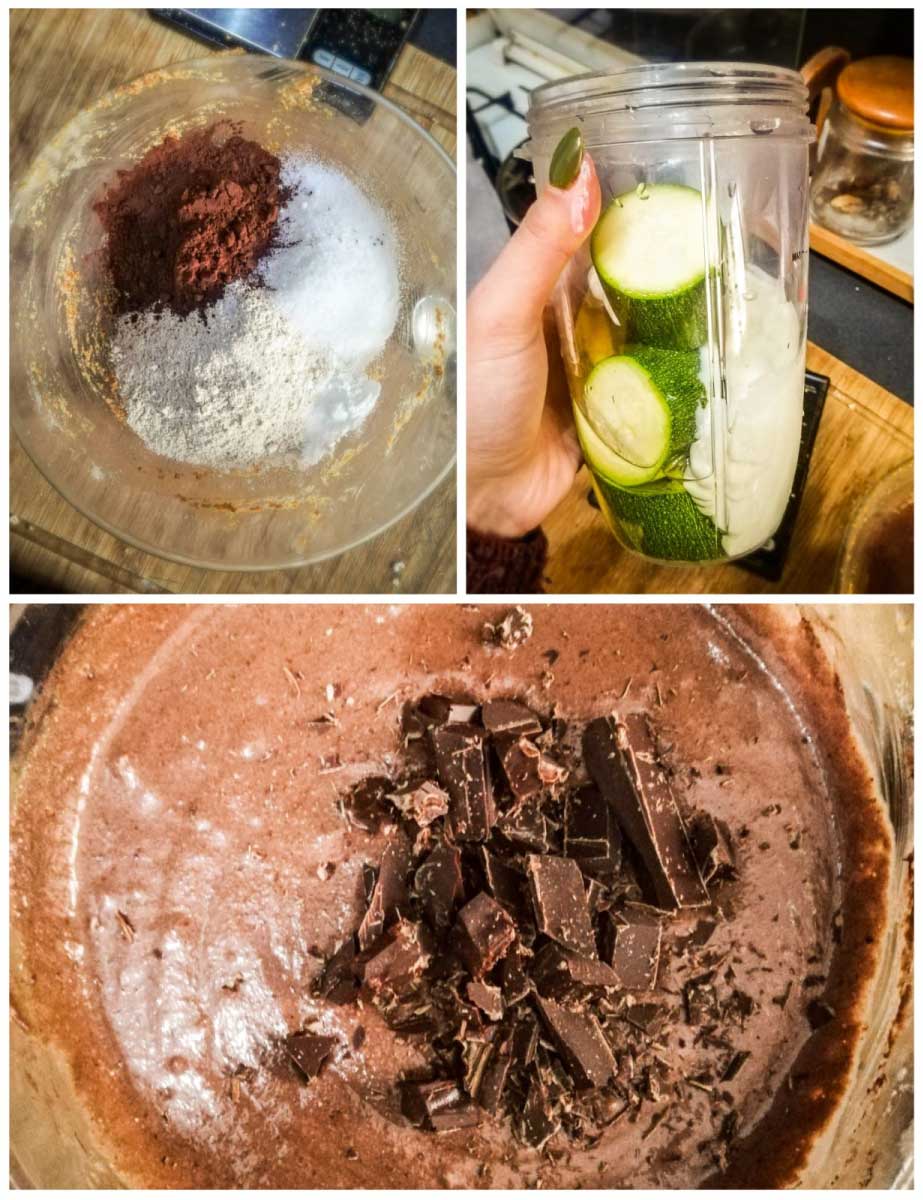 Even if you are on a quest to eat healthier, this does not mean you cannot eat cake! Especially a fudgy, chocolate one!!
This recipe sneakily adds in a good amount of zucchini, making this cake high in vitamins and fiber, without sacrificing taste!
Ingredients: –
125g Good Earth spelt, or oat flour (oat flakes blended into flour)
30g unsweetened cocoa powder
220g zucchini (one large or 2 small ones)
170g Alpro natural yoghurt
60ml vegetable oil
60 -70g sugar (depending how dark the cocoa powder is)
3/4 teaspoon baking powder
1/2 teaspoon baking soda
pinch of salt
1 tablespoon vanilla extract
50g chocolate chips (optional)
Directions: – 
Preheat oven at 180 degrees celsius
In a high speed blender, blend the oil, yoghurt, zucchini, and vanilla extract
In another bowl, combine together flour, baking powder, baking soda, sugar and salt
Fold in the wet mixture into the dry
Gently mix in the chocolate chips
Pour into a lined loaf dish and bake for about 35-45 minutes
Side note: –
If you don't have a blender, you can grate the zucchini and incorporate them with the wet ingredients, then proceed with the recipe as explained above.
The most difficult part of this recipe is to wait for the cake to cool down before slicing!!! And it tastes even better the next day, so it's worth the wait!
Enjoy !