It is practically a few days until Christmas. I love organizing a nice festive lunch for our families, one is on Christmas Day and the other on New Year's Day.  I find that planning in advance and not letting anything to chance is the secret to enjoying this occasion without unnecessary stress.
When I start planning the meal, I keep in mind any guests' dislikes or dietary requirements. If your guests are family, this shouldn't be difficult. I am the only vegan in the family, but there are also five vegetarians. Of course, I still want to serve a delicious but healthy meal on these occasions. I try to plan the courses in a way that I can prepare a lot of the food the day before, so I don't have to spend all the time in the kitchen on the big day.
Over the years, I have found the best things to serve are a cold starter, a soup and a main course which can be cooked in the oven. This is one of my favourite  starters to a meal :
Bruschetta and a medley of roasted vegetables.
For the bruschetta:
You will need about two slices of bread per person (Maltese loaf or similar).
Olive oil and Balsamic cream
Salt and pepper to taste
Fresh or sundried tomatoes, green and black olives, spring onion and capers
A few cloves of garlic.
Fresh mint, basil or parsley .
The day before, press garlic into some olive oil and chop all the topping ingredients. On the morning, grill your slices of bread from both sides. Start layering on a serving dish, topping with the chopped garnishes, salt and pepper, and a drizzle of the garlic infused oil. When ready, drizzle with some balsamic cream and sprinkle over the fresh herbs.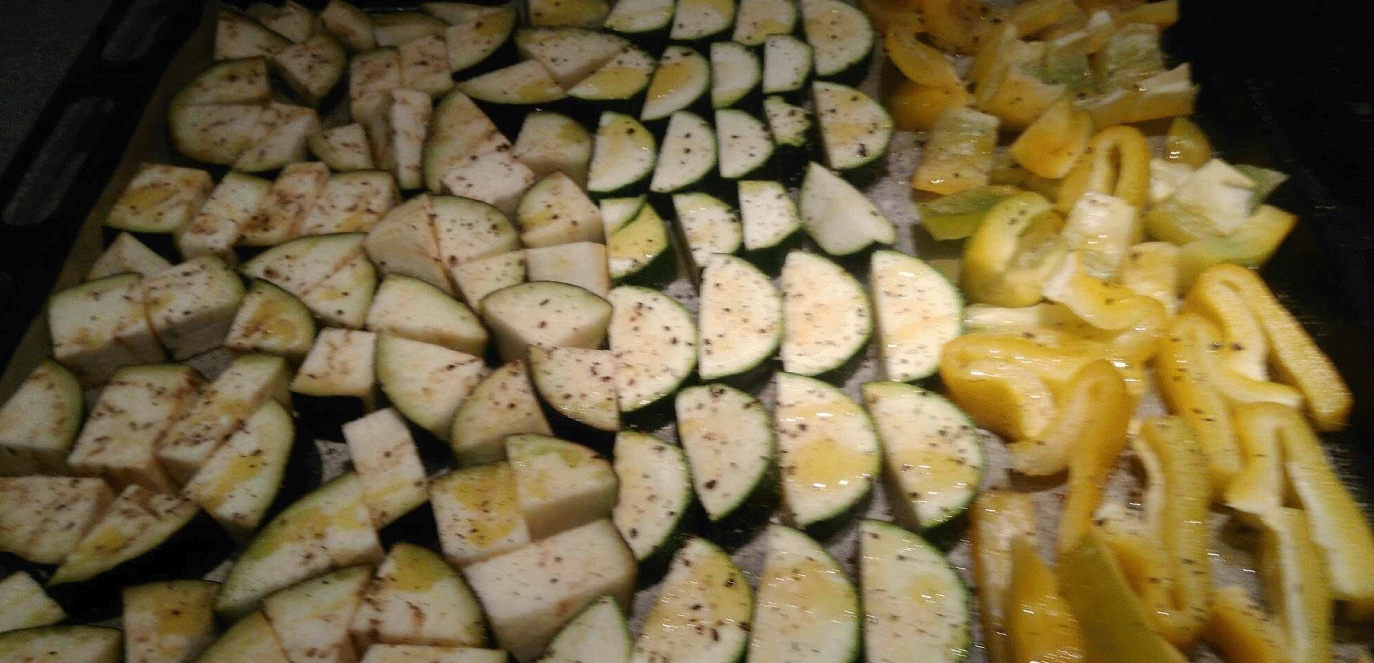 For the roasted vegetables:
Your choice of veg such as aubergine, any coloured peppers, onion, zucchini and fennel bulb
Olive oil
Salt and pepper.
Preheat oven to 200C.  In the meantime cut up all your veg into bite sized pieces and lay out on a large baking sheet. Season and drizzle olive oil all over. Roast for about 40 mins, stirring and turning half way through. This, too, can  be done the day before and kept covered in the fridge. Before serving, just drizzle with some more oil.