Vegan, gluten-free, sugar-free, low calorie, even pancakes can be made super healthy! These are an example. Sweet kick-start for the day, nutritious breakfast high in fiber and protein made with chickpea flour – also known as garbanzo flour, gram flour, and besan. It has many benefits and much higher nutritional value than wheat flour and it is naturally gluten-free. Next time you have your pancake cravings, try these!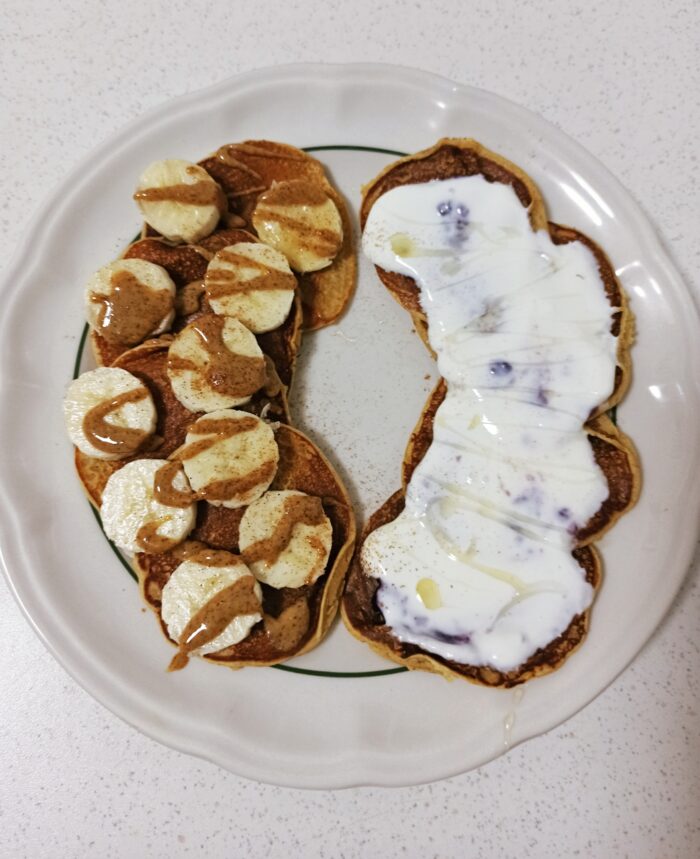 Ingredients:
50g chickpea flour – I used Good Earth Indian Gram Flour
1/2 tsp cinnamon
1/4 tsp baking powder
Sweetener – I used liquid stevia
Plant milk to consistency – I used alpro soya milk
Coconut oil for frying
Directions:
Mix all dry ingredients together and start adding plant milk (approx. 100-150 ml). Sweeten – I used liquid stevia.
Combine together, let sit for a few minutes and spoon the batter onto a hot pan brushed with coconut oil. Fry from both sides.
I made 8 small pancakes suitable for one portion, if you want to make 2, double the ingredients 🙂
For toppings I chose half stack with banana and peanut butter and another half with alpro greek yogurt and agave syrup.
Nutritional information (without toppings):
1167kJ/ 279 kcal 32g Carbs – 7g Fiber, 9g Fat, 15g Protein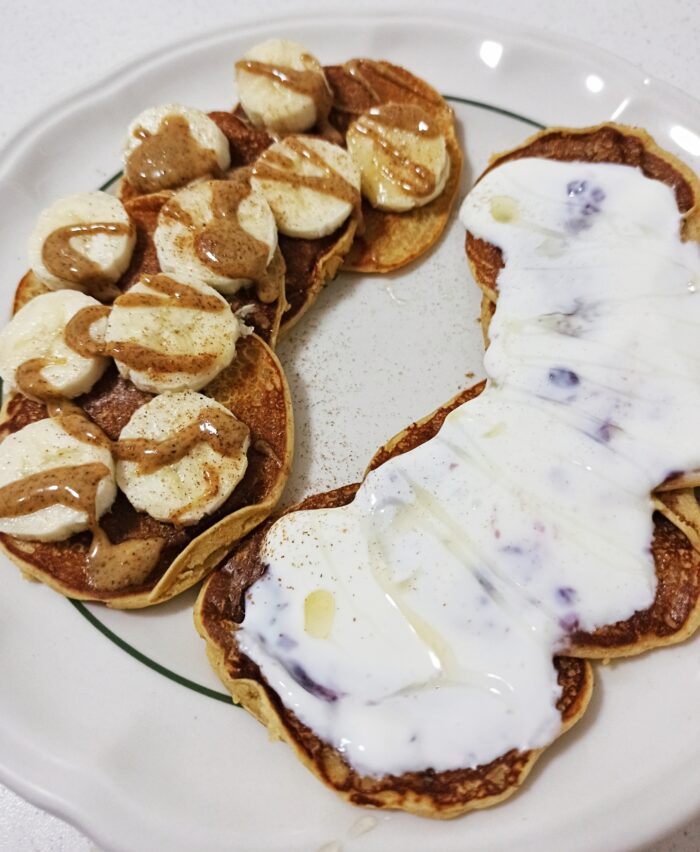 If you make this recipe, tag me on instagram 🙂