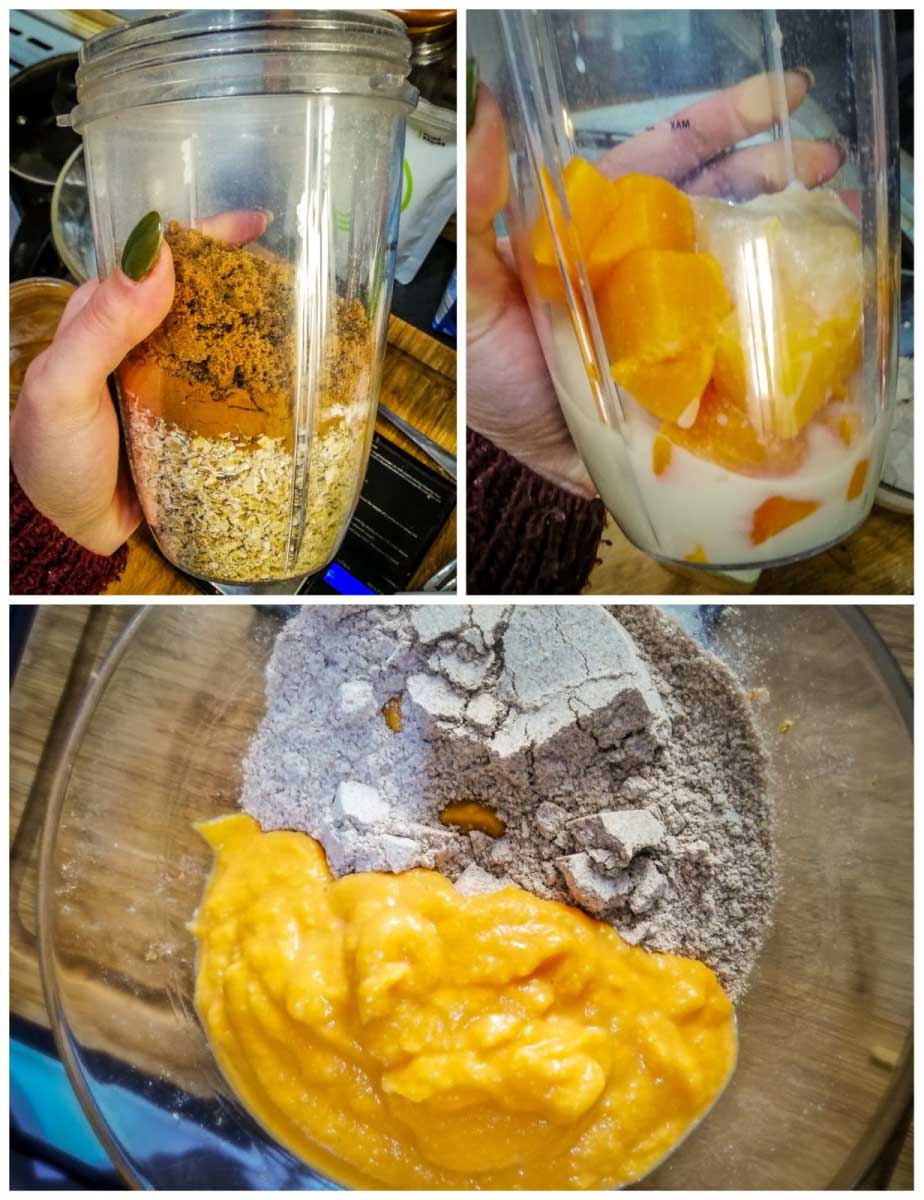 For anyone wondering, blondies are like brownies but are vanilla based rather than chocolate based.
This time, we will be healthifying this sweet and nicely spiced recipe by substituting a healthy amount of  butternut squash and applesauce for sugar and oil.
Ingredients: – 
150g oat flakes
60g brown sugar
200g butternut squash, cooked
100g applesauce (boiled apples, mashed)
2 teaspoons cinnamon
1/2 teaspoon nutmeg
1/2 teaspoon ginger
60ml vanilla soy milk
1/4 teaspoon baking powder
1/2 teaspoon baking soda
pinch of pink himalayan salt
handful of pecans, chopped (optional)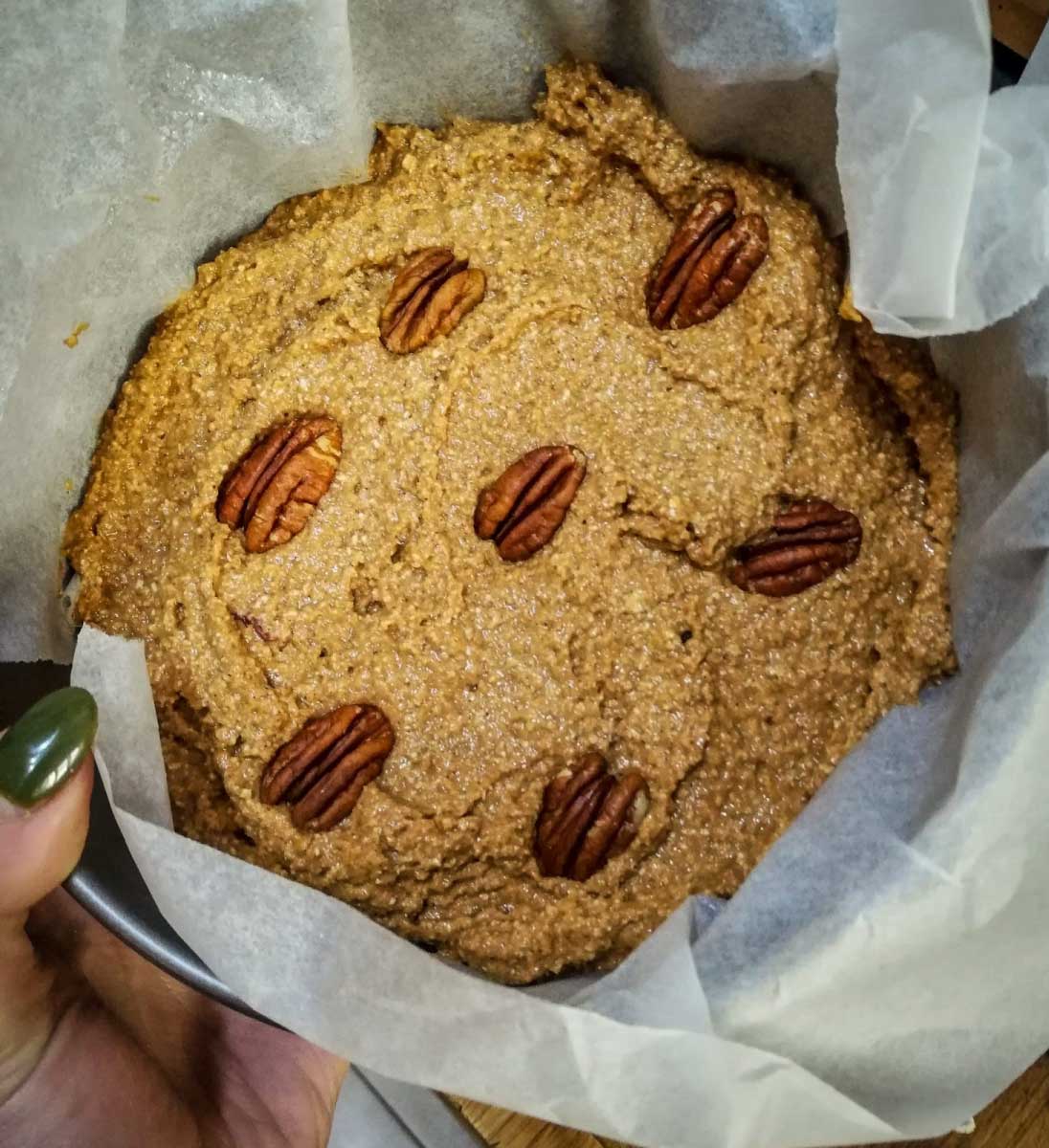 Directions:- 
Preheat oven at 180 degrees celsius
In a food processor, blend the oat flakes, spices, sugar, salt, baking powder and baking soda to a fine flour consistency. Set aside
Blend together the butternut squash, applesauce, vanilla soy milk into a fine puree
In a bowl, gently fold in the wet mixture into the dry one
Mix in the pecans (optional)
Pour the mixture in a lined baking dish and bake for 45 minutes.
Side Note: –
If you don't have butternut squash at hand, you can use pumpkin instead.
These blondies can be enjoyed as a healthy snack or dessert or even be taken for breakfast; can be made in advance, then have a slice (or two) for breakfast at work or school.
Even though this recipe is oil-free, the blondies will still be moist and fudgy – right how they should be!
Enjoy!