Another quick and easy vegan pasta recipe suitable for lunch or dinner when you don't have enough time for a complicated meal. All you really need is 5 ingredients and a blender. This kind of food is my favourite, since you do not have to spend a lot of time preparing and cooking, but you still get delicious meal, full of nutrients and vitamins, kind to environment 🙂 Try it and let me know if you agree!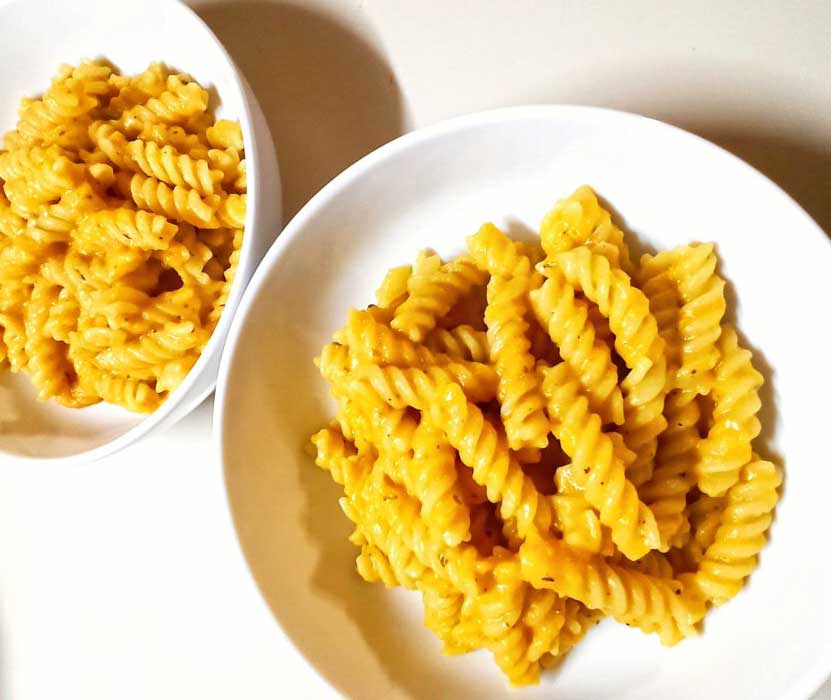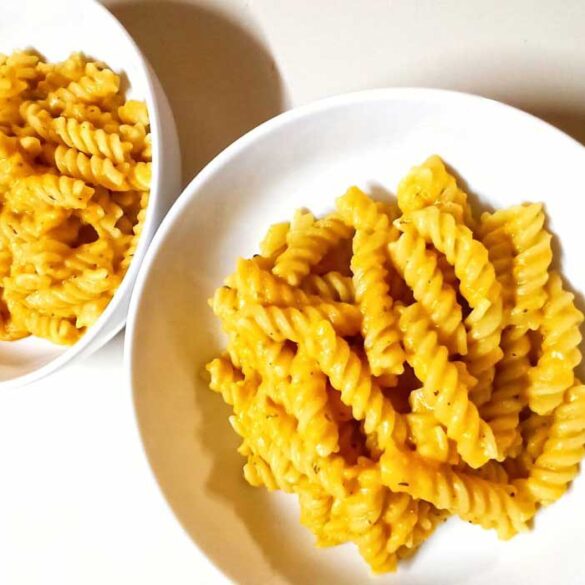 Ingredients
360g dry pasta of choice
4 large carrots
1 medium potato
1 Alpro soya cuisine
1 tbsp Engevita nutritional yeast
1/2 tsp sweet paprika
Salt and pepper
Instructions
Cook pasta according to package instructions. Reserve some cooking water after the pasta is done.
In a small pot place peeled and chopped carrots, peeled and diced potato and salt. Bring to boil and cool till everything is tender.
Drain the water and transfer the vegetables to the blender. Add soya cream, nutritional yeast, sweet paprika, salt and pepper. Blend till smooth, possibly adding some reserved pasta water till you reach your desired consistency. 
Pour the mixture back into a large pan or pot, add pasta and cook together another 5 minutes or so.
Turn the heat off, let cool a bit and serve.
Nutritional information (1/4 serving):

497kcal   84g Carbs, 16g Protein, 10g Fat