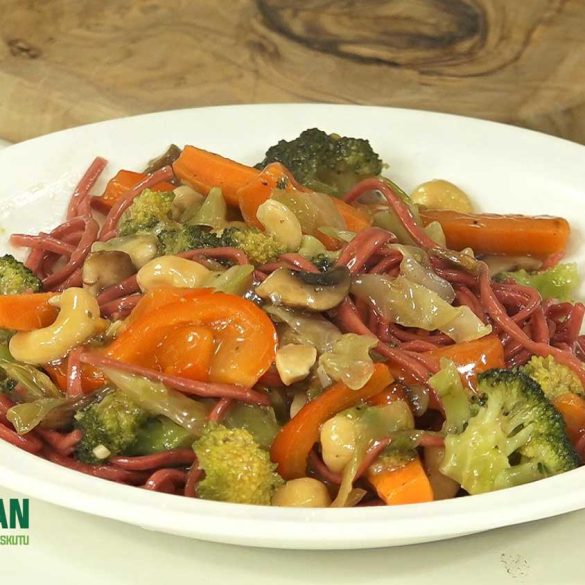 Ingredients
1tbls sesame oil
1 tbls water
1cup broccoli florets
1/2 large red bell pepper
1 garlic clove
1 tsp grated fresh ginger
3/4 cup carrot julienne
1 cup sliced mushrooms
1/3 cup cashews
1 cup cabbage
1/3 cup vegetable broth
3 tbls soy sauce
1 tbls corn starch
1 packet of rice noodles
Instructions
Combine oil, water, broccoli, bell pepper, garlic and ginger.
Place in a large pan and cook for 1 min.
Add carrots, mushrooms and stir fried for 2 min.
Whisk together broth, soy sauce and corn starch.
Add to vegetable mix and cook for 2 min.
Serve alone or on noodles.