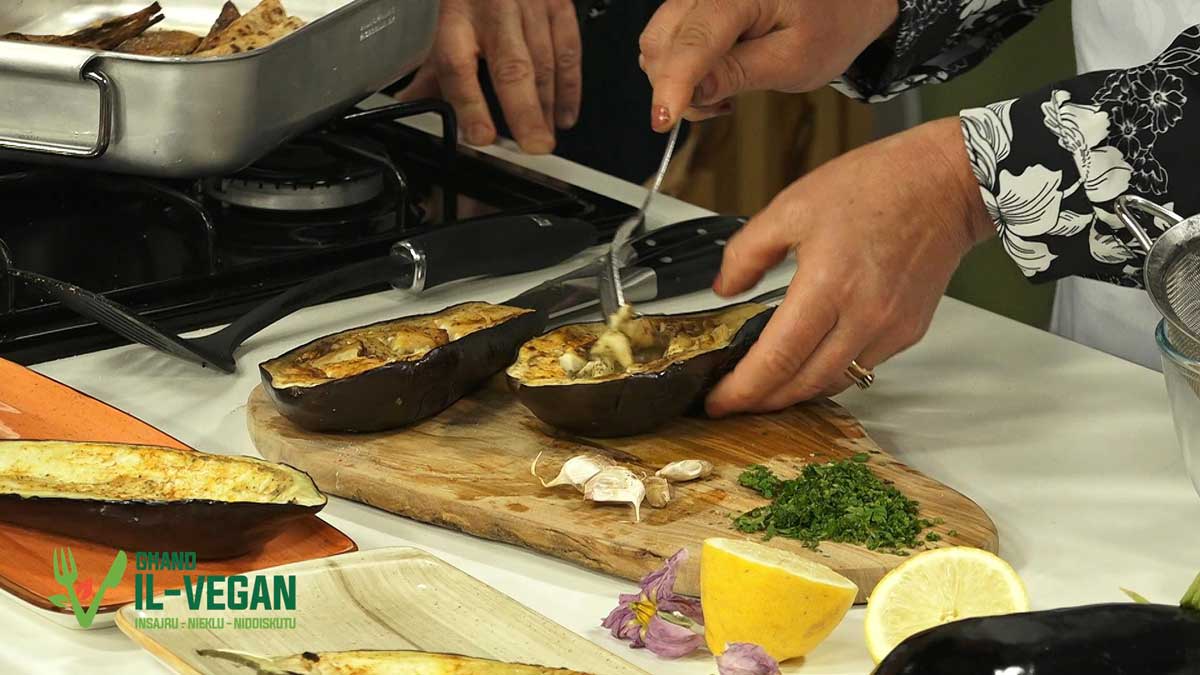 Ingredients
2 small aubergine
2 tbsp tahini
4 gloves garlic
2 tbsps lemon juice
1 tbsp. olive oil, plus more as needed
1 tbsp. chopped parsley
1 tsp smoked paprika
Salt and pepper to taste
For serving:
50g black olives
2-5 brown gluten free Pita bread
Instructions
Preheat oven 190 degrees Celsius.
Halve the eggplants.
Make some slits in its flesh with a knife.
Brush with olive oil. Season with smoked paprika, salt and pepper.
Transfer the aubergine, cut side up, in a lined baking tray.
Roast for 35 mins. until tender.
Cool. For two of the pieces scoop out the flesh leaving the skin behind.
For the other two leave a rim of 1 cm round the edge so that they will be used as serving vessel. Transfer aubergine flesh to the strainer over a mixing bowl.
Stir the eggplant to release some moisture. Put the flesh into a clean bowl.
Add the garlic, lemon juice, tahini, half the parsley, olive oil, salt and pepper and mash with a fork.
Transfer the mixture in the aubergine shells.
Drizzle some more olive oil and sprinkle some more parsley.
Serve with black olives and toasted gluten free pita bread.