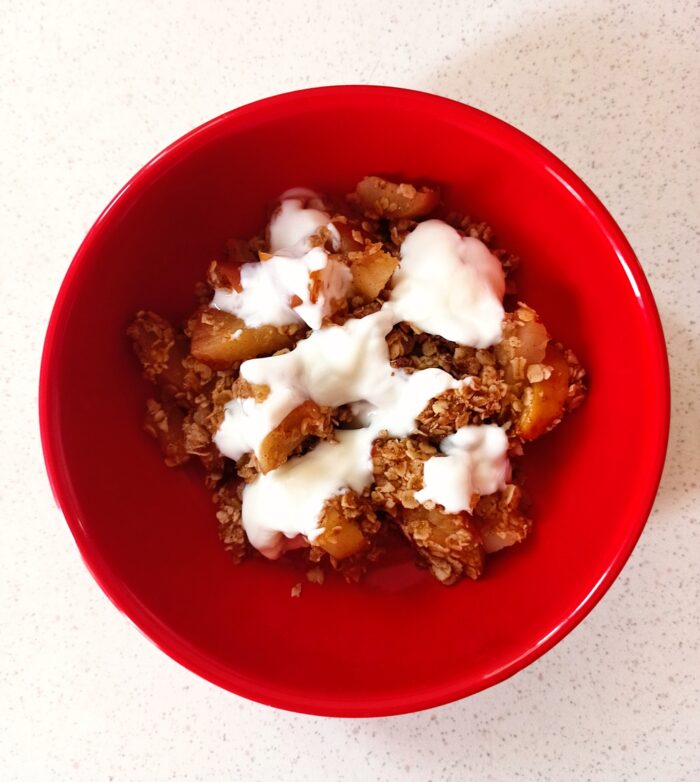 Apples promote health in several ways. They may aid weight loss, they're particularly filling due to their high fibre content and also may help lower cholesterol. Oats are rich in carbs and fibre and high in many vitamins and minerals. Who wouldn't love such a healthy dessert after dinner or lunch. And what's more, it can be done gluten-free using gluten-free oats! Accompanied with a scoop of vegan ice cream, you've got yourself a perfect treat.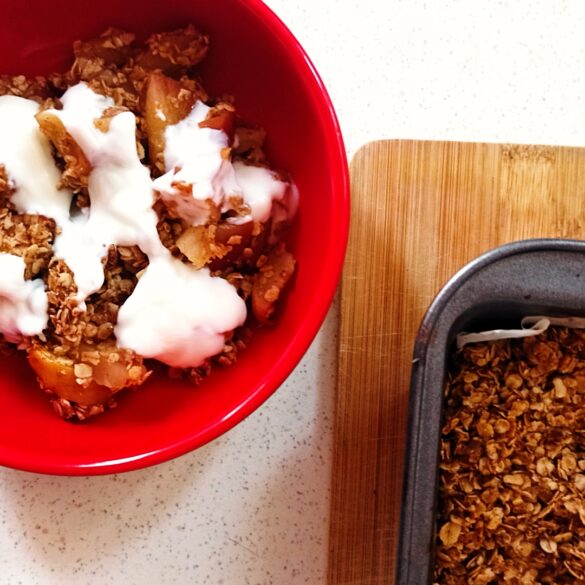 Ingredients
1 cup rolled oats
3 large apples
2 tbsp coconut oil
1 tbsp brown sugar
1 tsp cinnamon
Instructions
Rinse your apples and slice them into thin slices (you can also cube them into small cubes or whichever shape you prefer).
In a medium bowl mix together melted coconut oil, sugar*, oats and cinnamon.
Place the apples* into a baking dish, drizzle with water and cover with your oat mixture.
Bake at 200°C till the apples become soft and the top crunchy (about 20 minutes).
Enjoy with vegan ice cream or a dollop of plant-based yogurt - I used Alpro greek-style yogurt 🙂
Notes
Note 1: Feel free to add in some raisins, black currants or any other fruit (fresh or frozen) you like. Note 2: You can substitute sugar for maple syrup or go for sugar-free version.