Forgive me for the failed presentation, I just couldn't wait to let it rest! On day 5 of Malta Meat Free Week please meet my version of Parmigiana, with zucchini instead of aubergine, and with white sauce instead of tomato. It's divine!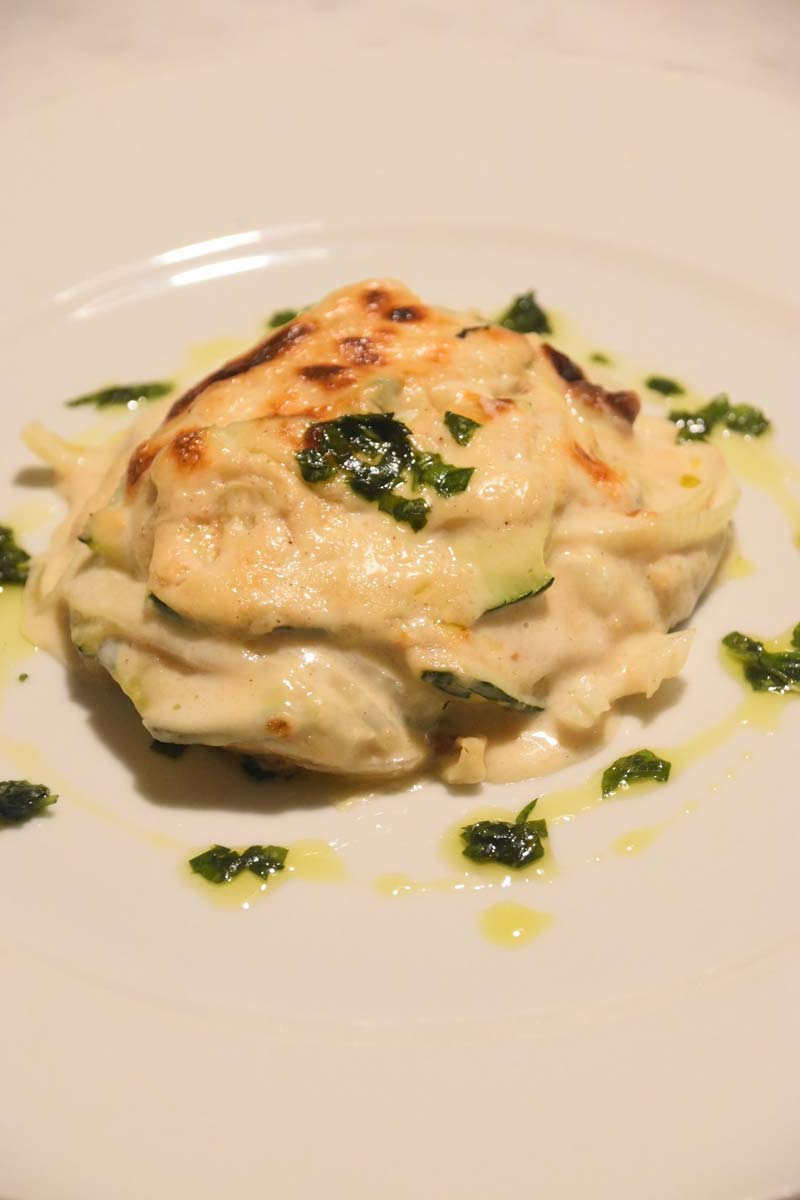 This is really one of the simplest dishes to prepare: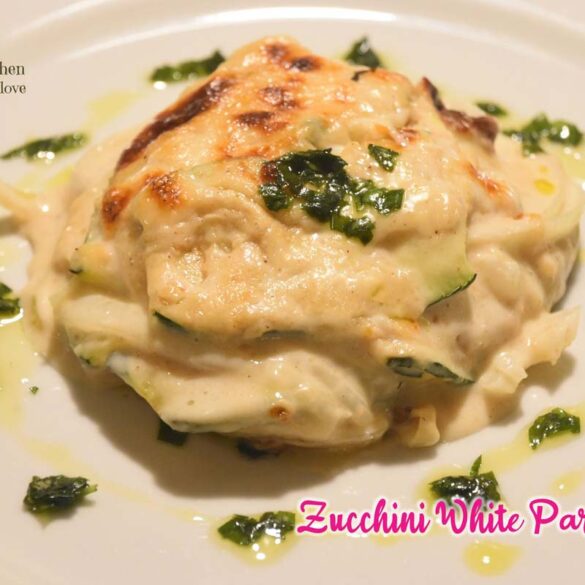 Ingredients
per person/serving:
1 white onion sliced into rounds
1 medium zucchini, sliced thinly
fine breadcrumbs
plant-based bechamel
fresh basil leaves
extra virgin olive oil
Instructions
Cut zucchini in thin slices with a mandolin (and mind you don't chop your fingers like me!)grill them for just a few minutes until you get grid marks on them coat them in a mixture of breadcrumbs and seasoning, this will help prevent release of moisture and a soggy parmigiana
Prepare your favourite vegetable-based béchamel. I made mine with margarine and flour for the roux, added oat milk, grated nutmeg and seasoning until it thickened.
Put some béchamel on the bottom of the oven-proof dish (I chose single serving dishes), and create layers of white onion slices, breaded zucchini slices and béchamel, until you create at least 3 layers.
Transfer into a hot oven for 20mins until the top is golden brown and bubbling away.
Allow to rest for a few minutes to come together. I served mine with a simple home-made pesto, made with shredded basil leaves and extra virgin olive oil.
Pic by me
#alisonskitchen #cookingwithlove #plantpower #parmigiana #maltameatfreeweek