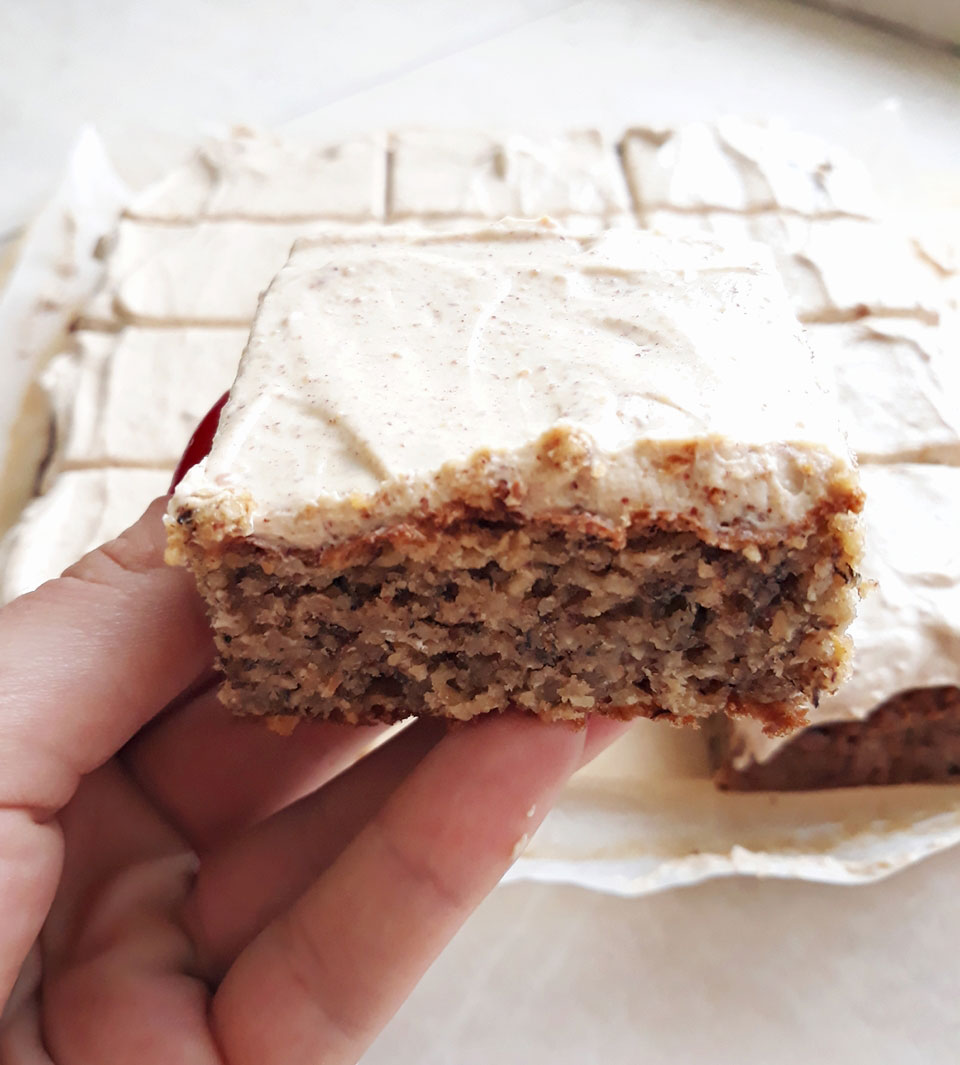 Any peanut butter lovers here?? This cake will satisfy your taste buds as soon as you take the first bite. Healthy, moist and sooo easy to make! Ever since I bought 1kg of peanut butter I use it almost in everything (no shame). It is a balanced energy source and supplies all of the three macronutrients – fats, carbs and protein. The best thing about it is that you can use it in so many ways! Sweet, savory, doesn't matter. It simply fits all 🙂
Ingredients for the base:
2 large bananas
1 flax egg
50g natural peanut butter – I used Nature's Energy
50ml water
140g oat flour
1tsp baking soda
50g brown sugar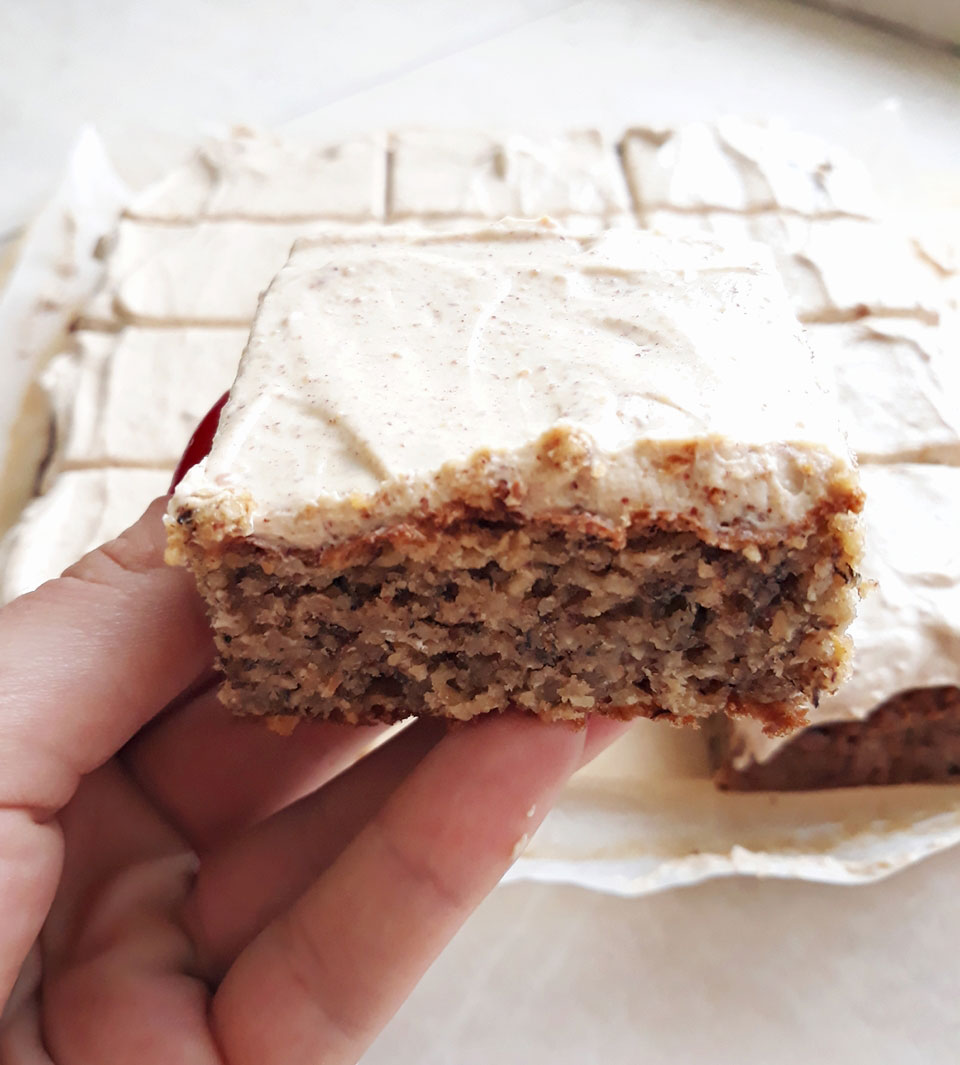 For the frosting:
45g peanut butter
100g plain vegan yogurt – I used Alpro soya yogurt
1tsp maple/agave syrup
Directions:
How to make the flax egg: Mix 1 tbsp flaxseed meal (ground raw flaxseed) with 3 tbsp water and let stand for 5 minutes till thickened. Voilà, you've made a flax egg!
Mash bananas with a fork and add peanut butter, water and flax egg. Mix together and stir in the rest of the ingredients. If you wish to increase protein, you can also sub 30g oat flour for the same amount of vegan protein powder – that will make 110g oat flour and 30g protein powder in the recipe. Transfer into a lined tin and bake at 180°C till golden on top (about 30 min).
To make frosting, just mix yogurt, peanut butter and sweetener (you can add more maple/agave syrup if you like it sweeter 🙂 ), spread onto a cooled cake and enjoy!
Nutritional values (1 serving):
590kJ/147kcal      Fat 5.5g, Carbs 20g, Fiber 3g, Protein 4.6g