A quick and easy mid-week recipe full of veggies and colour!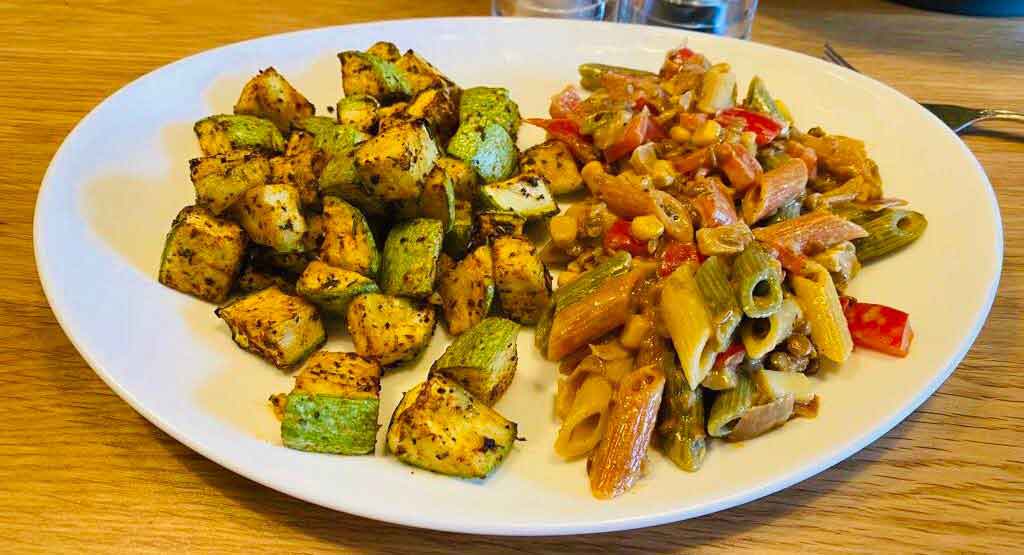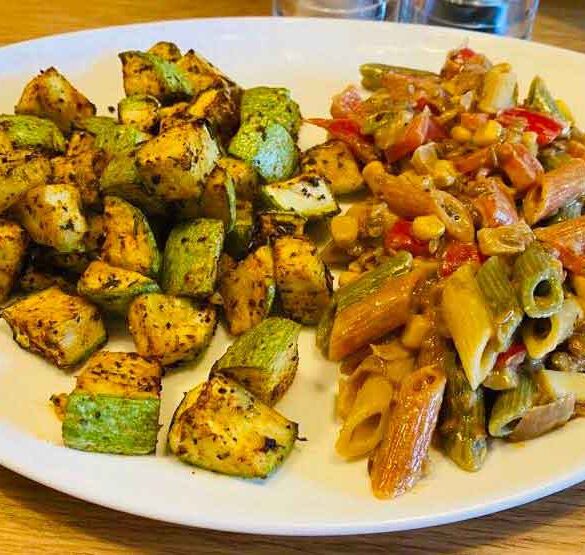 Ingredients
250g pasta of choice
1 tbsp olive oil
1 tbsp Cajun spice
2 tbsp tomato paste
1 onion
1 red bell pepper
1 can 400g brown lentils
250ml plant-based cream
150g corn (canned or frozen)
Salt and Pepper
Instructions
Start by cooking your pasta of choice as per packet instructions.
Drain and keep aside.
Heat the oil in a pan (If you have a good non-stick pan you can omit the oil).
Add the onion and red pepper and fry for 5-6 minutes on medium heat until slightly roasted.
Stir in the tomato paste and cook for another minute.
Add the Cajun spice, stir to combine, and cook for another minute until fragrant.
Stir in the corn, lentils and plant-based cream and allow it to heat through.
Season to taste.
When the sauce has thickened, stir in the cooked pasta.
Serve and enjoy!