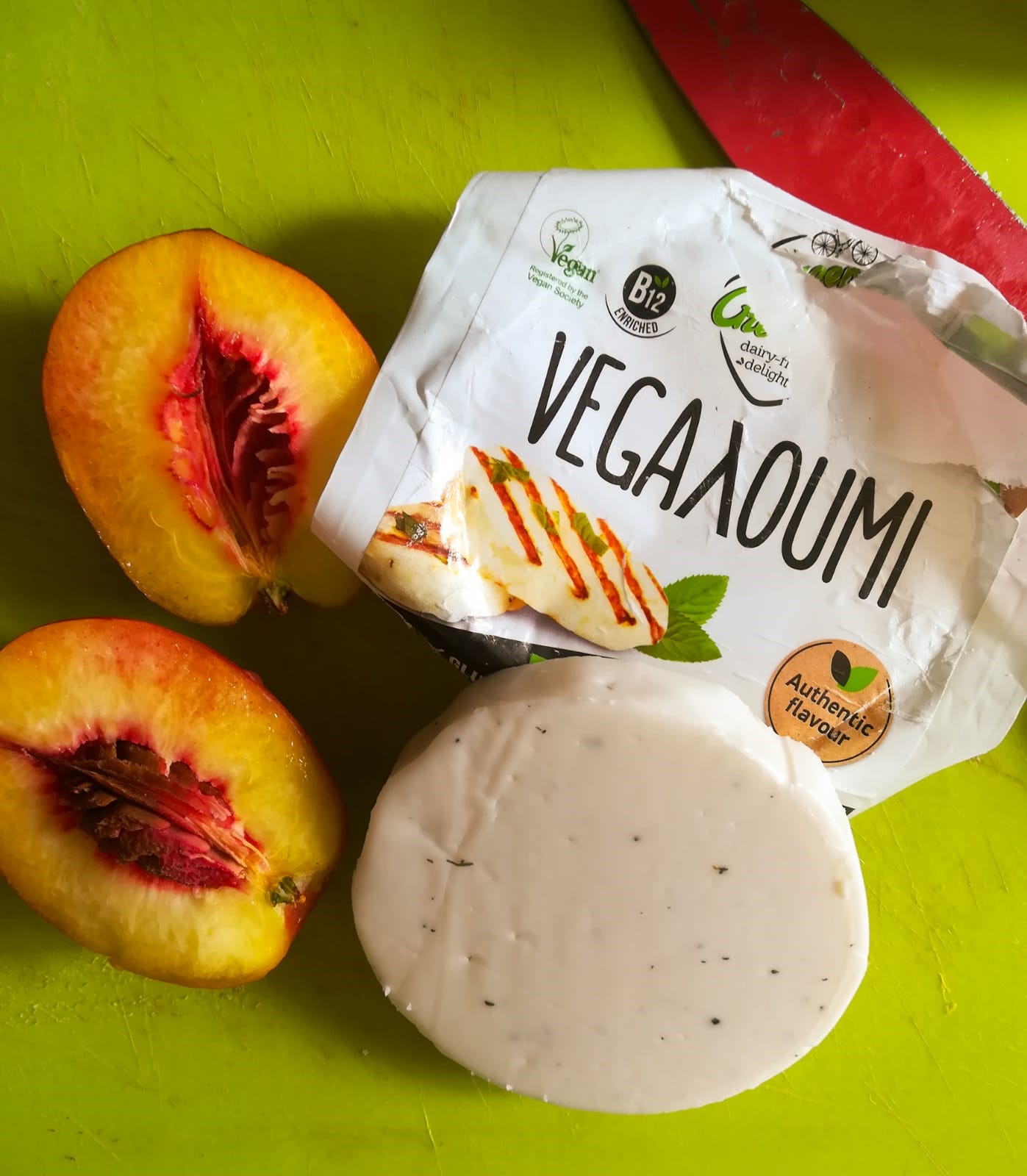 This is not your typical salad. Rest assured it will make your taste-buds dance all Summer long!
Feel free to substitute the fruits according to what's in season and if you don't fancy quinoa, you can use any grain you like.
Ingredients:
100g quinoa (I used mixed colour quinoa)
200g Green Vie Vegaloumi (Vegan Halloumi)
50g Good Earth Walnut Halves
50g Good Earth Pumpkin Seeds
1-2 nectarines or peaches
1/2 apple
a handful of blueberries
a handful of radishes
a handful of cherry tomatoes
1/2-1 avocado
leafy greens of choice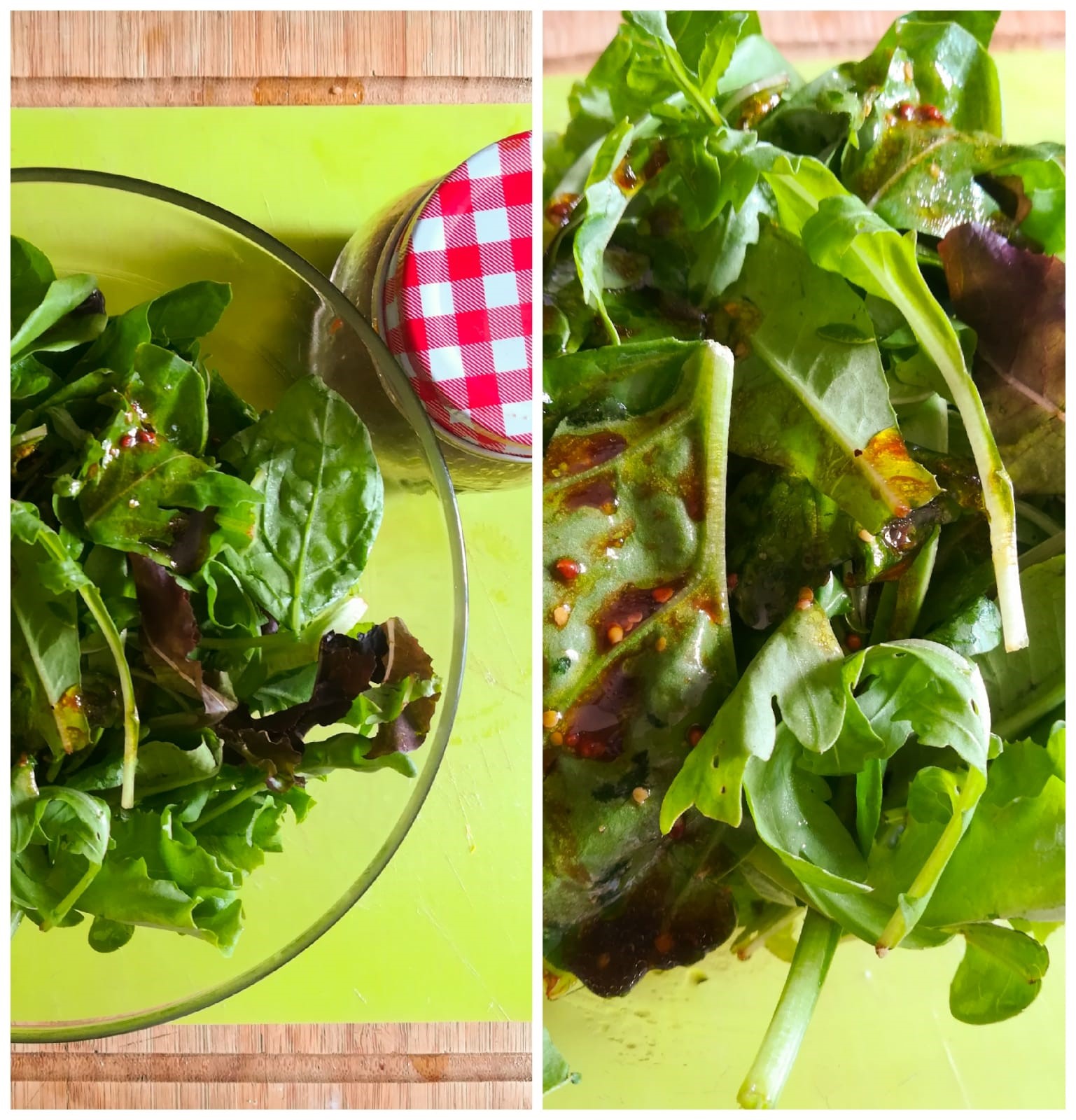 For the dressing:
1/2 teaspoon wholegrain mustard
60ml Il Torrone Balsamic Vinegar
60ml Good Earth Rapeseed Oil
25ml agave nectar
Salt and pepper to taste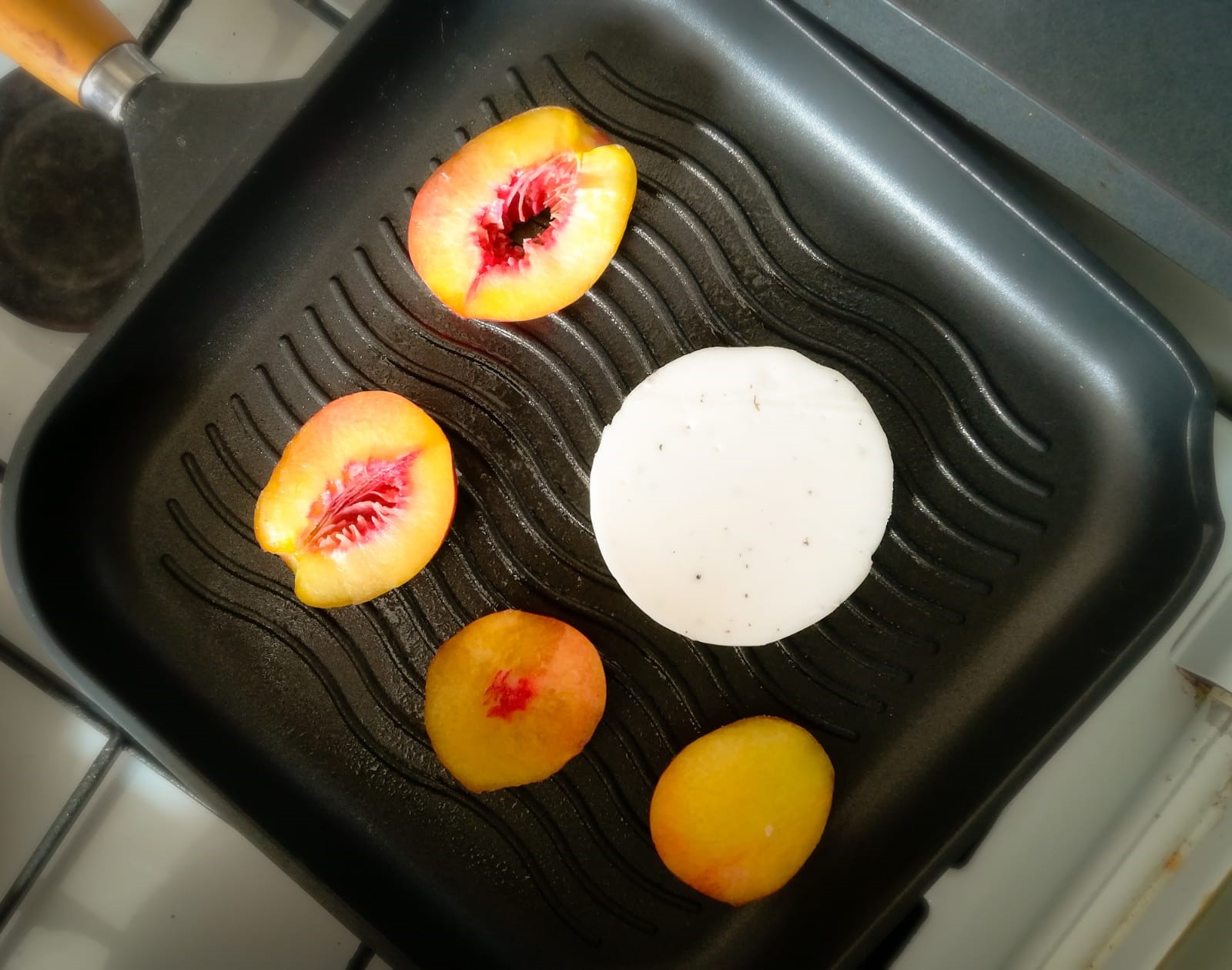 Directions:
Cook quinoa according to instructions
In the meantime, combine in a small resealable jar all the

dressing

ingredients and shake shake shake!
Slice horizontally the nectarines into one centimeter slices thick
Slice horizontally the halloumi in to one and a half centimeter slices. (If using Green Vie Vegan Vegaloumi, you can separate the two large slices in the packet, no need to cut through)
In a grilling pan on medium heat, place the halloumi and the nectarines until grill marks appear (approximately 1-2 minutes per side). Set aside
Cut the rest of the ingredients in to bite-sized pieces
Assembling the salad
In a big salad bowl, toss the dressing mixture with the leafy greens and gently massage the dressing into the greens
In the same bowl, put in the rest of the ingredients and carefully combine
Transfer the salad mixture onto a serving plate
Add on top of the salad more grilled halloumi and nectarines, and sprinkle some more pumpkin seeds and walnut halves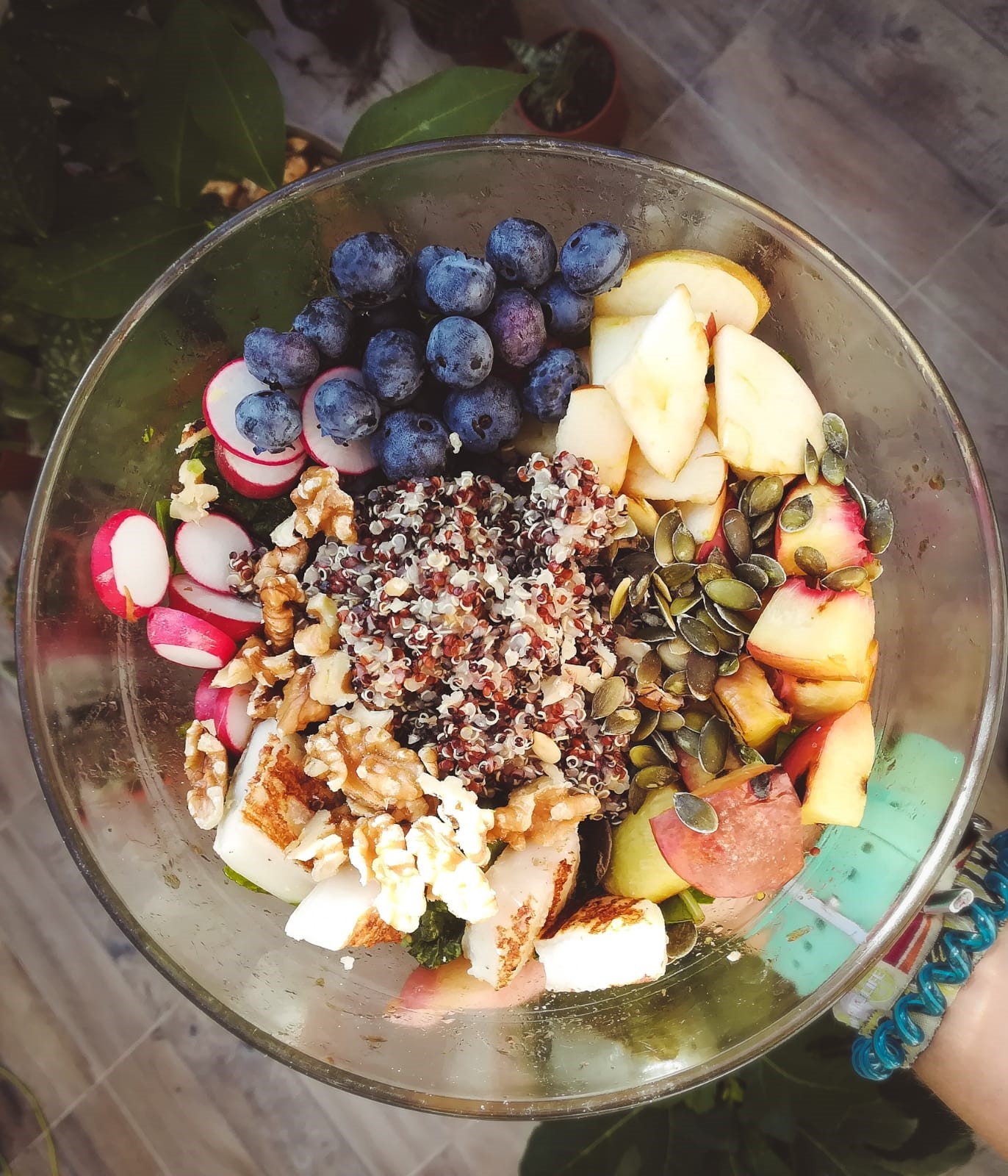 Side note:
You can put as much dressing as you like. It is already in a resealable jar and can be easily refrigerated
It's important that the dressing is 'massaged' into the greens so that they can be better digested
A lot of the ingredients are roughly measured by the handful so that you can put more or less to your liking
Enjoy!