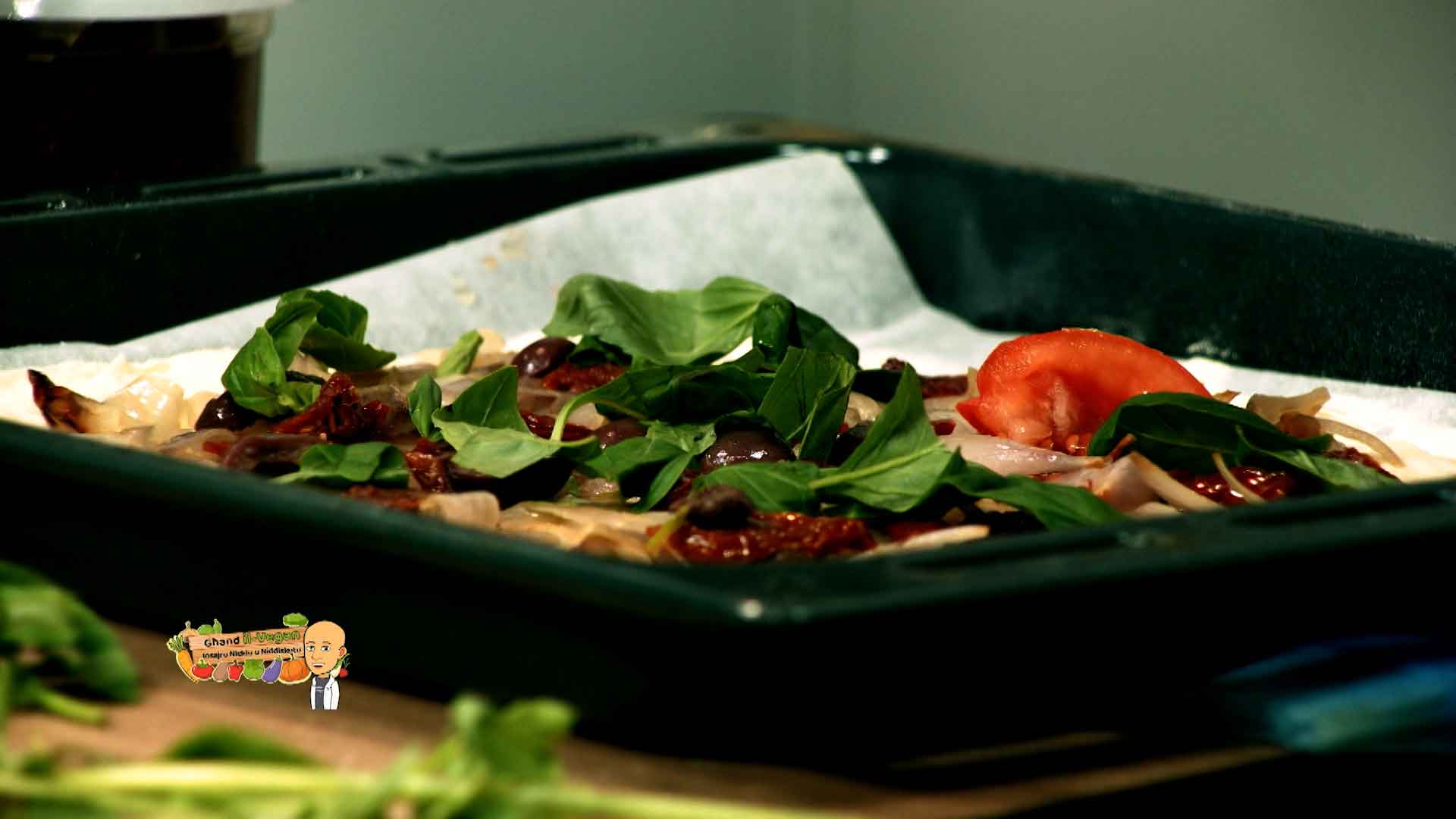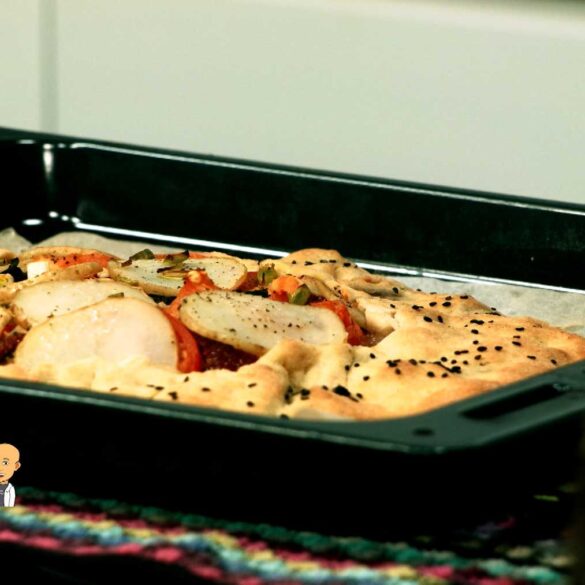 Ingredients
For the dough for 1 ftira:
150 ml tepid water
1/2 tsp sugar
1tsp yeast
2 tbsp olive oil
260g flour type 00
1/2 tsp salt
For the Filling:
Fried onion
4 sundried tomatoes
4 black olives
Basil leaves
2 sliced tomatoes
Partly boiled potatoes
Garlic
Salt and pepper
Olive oil
Instructions
For the Dough:
Put sugar in tepid water and mix. Sprinkle yeast in the water and let it set for 5 minutes. Add oil.
In a bowl sieve the flour. Mix in salt.
Make a well in flour and add water. Kneed to form a soft dough.
Let it rest for an hour in a bowl covered with a damp tea towel.
For the filling:
Flatten the dough and put the above ingredients in order they are written,
Stretch the ends of dough and cover some of the ingredients to form a ftira.
Brush the dough with oil and sprinkle some sesame seeds.
Bake in a hot oven for approximately 35 minutes until the edges are golden.
Garnish with chopped parsley.