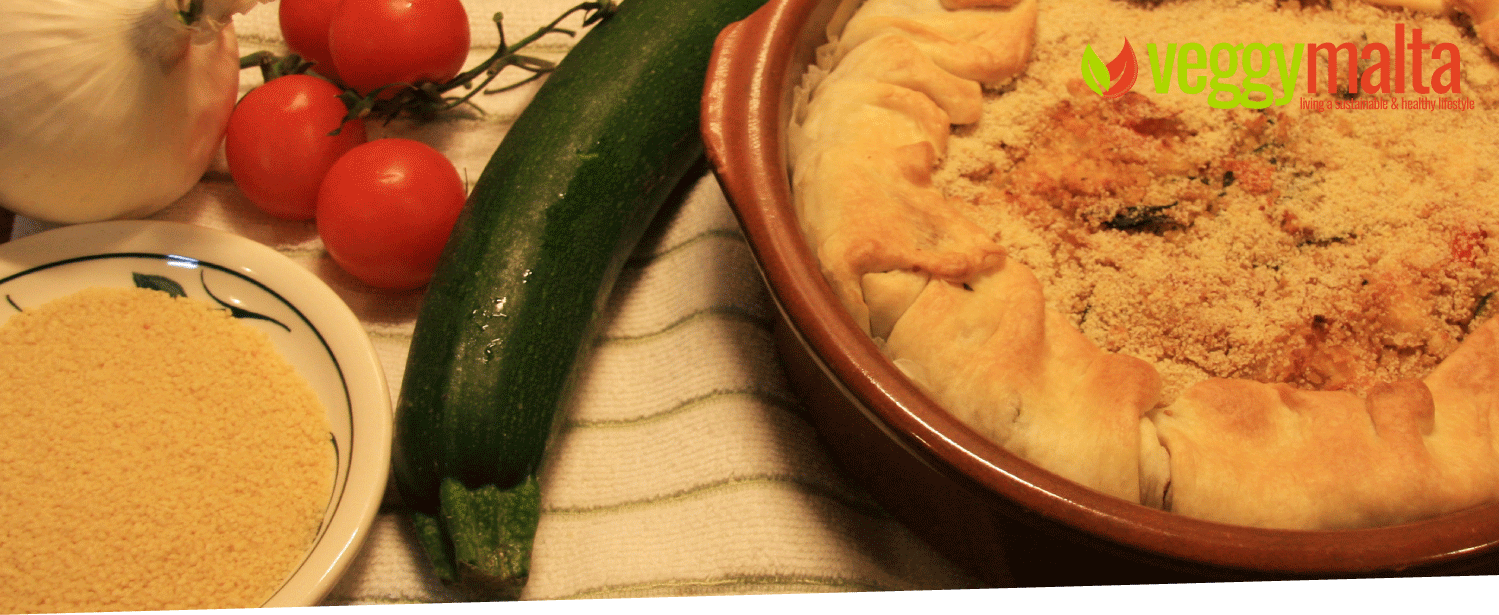 This week Veggy Malta shares another warm winter recipe. This time it is a vegan tofu feat couscous pie. This dish has been created vegan and dairy free, yet vegetarians can easily substitute the products if they wish.
Making the pie crust
Mix all the dry ingredients in a large bowl. Add soy (or almond) milk, olive oil and margarine and blend properly. Start adding a bit of cold water and slowly add water as needed. Form the dough into a ball. When ready, flatten the dough into a cube, wrap it with some cling film/plastic wrap, and put it in the fridge for 30 minutes.
Set the oven at 120°C/248°F. Take out the dough and flatten it. Lay it out at the base of an oven dish. Place foil over it. Cover it with dry beans or anything that can be used as a weight. Place in the oven for 12 minutes. Set aside (remove the foil and beans).
Cooking instructions for the filling
Fry the onion and garlic
Cut the marrow and fennel bulb
Add to onion and cook
Throw in the cherry tomatoes and cranberries
Boil some water for the couscous
Throw in the couscous and let it absorb
When done fluff out  with a fork and leave to rest
Roll open the dough in a baking dish
Leave an inch out to fold in as the end
Cut the vegan feta into squares or crumble
Mix together the cooked vegetables, couscous and vegan feta
Add carob syrup in the mix
Pour mixture onto pie dough in the dish
Press down and compact
Bend edge of dough onto pie
Spread bread crumbs on the uncovered part
Place in oven at 180°C
Cook for around 40 minutes or until crust is golden brown.
Let it cool down before serving
Ingredients for the vegan feta couscous pie crust
350 ml (1 ½ cup) flour (can be white or whole flour or mixed)
pinch of salt
½ tbsp vegan sugar
120 ml (½ cup) olive oil
½ tbsp soymilk
240 ml (1 cup) vegan margarine
120 ml (½ cup) water
Ingredients for the vegan feta couscous pie filling
1 large onion
clove of garlic
250 g (1 cup) organic couscous
1 fennel bulb
2 pinches of cranberries
120 g (½ cup) vegan tofu cheese
1 tbsp of carob syrup
bunch of cherry tomatoes
1 marrow
dry bread crumbs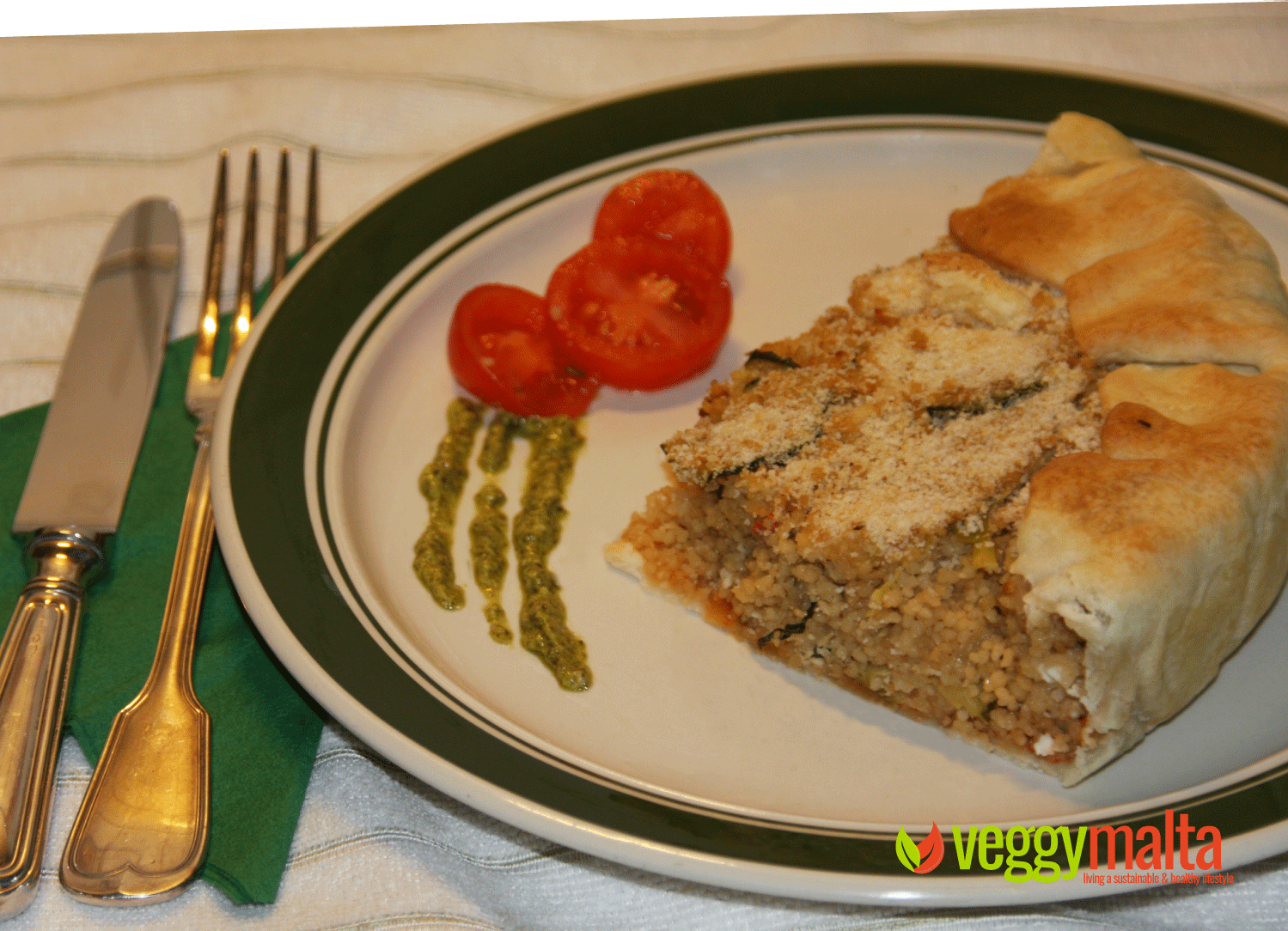 lactose free