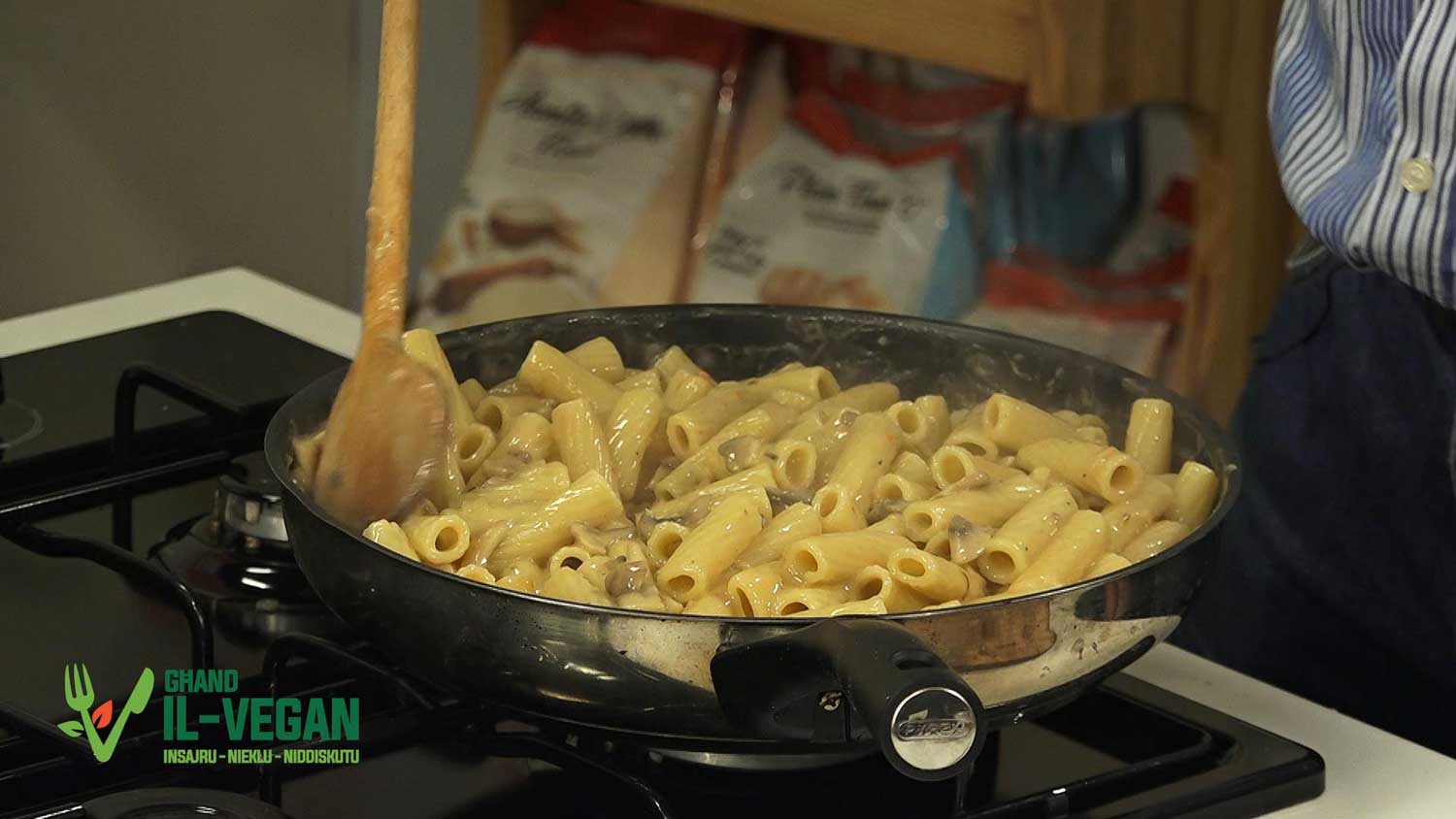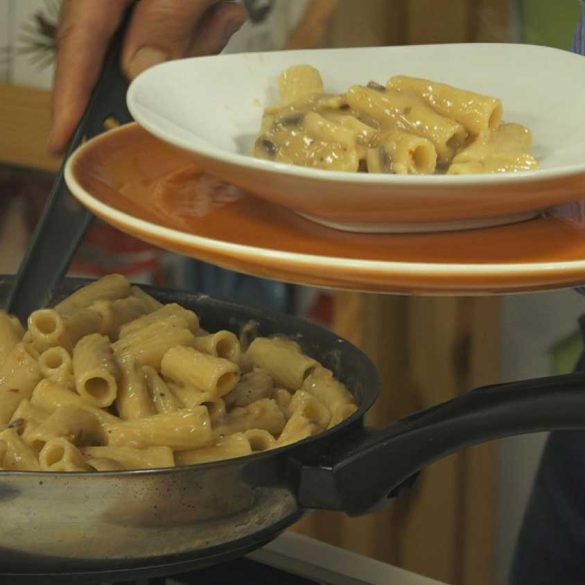 Ingredients
2tbls olive,
1 medium onion,
3 cloves garlic,
300 grms fresh mushrooms,
1/2 tsp chili flakes,
1 cup veg broth,
1 tbs soy sauce,
2 tbls flour,
3/4 cup flour,
3/4 cup almond milk,
1 tbls tahini,
1 tbls nutritional yeast,
1/2 tsp paprika,
salt,
pepper,
touch Dijon mustard,
200grm pasta
chopped parsley.
Instructions
Cook pasta al dente.
Heat pan and add oil.
Add chopped onion and cook till getting brown.
Add garlic, red chilli and combine for 1 min.
Add mushroom cook until soft.
Add flour and cook whilst stirring.
Gradually add warm broth.
Add soy sauce and almond milk, tahini, yeast, paprika, salt and pepper.
Let simmer for few minutes, add the mustard and taste for seasoning.
Add cooked drained pasta and coat well with the sauce.
Garnish with freshly chopped parsley.
Serve whilst hot.