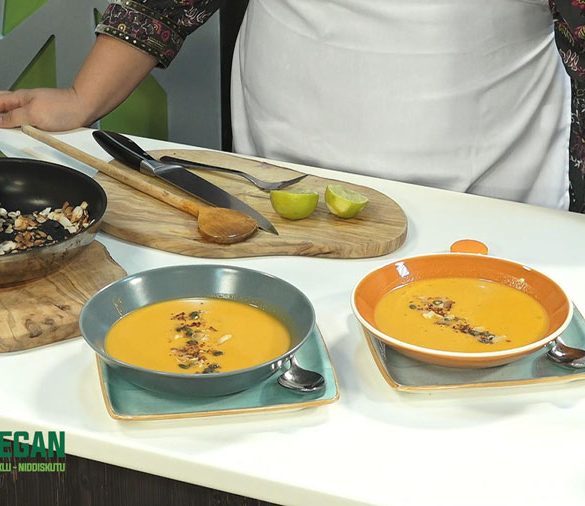 Ingredients
500g Butternut squash
1 tbsp coconut oil
3 cloves garlic
1/2 inch ginger,
1 or 2 large onions
1 tablespoon Thai Red Curry Paste
1/2 tsp turmeric powder
1 litre veggie cube
14oz Coconut Milk
a lime
salt and pepper
Pumpkin Seeds to garnish
Parsley or Coriander Leaves
Coconut Shreds/ Flakes
Instructions
Chop the butternut squash into small cubes.
Dice onion, mince garlic and grate the ginger.
Add coconut oil into a pot and when hot, add in the onion, garlic & ginger. Cook until fragrant.
Add the Red Curry Paste and stir well.
Add in the chopped butternut squash.
Add turmeric, salt and pepper. Cook for about 5 mins.
Add the veggie stock and stir well. Simmer until butternut squash is fork tender.
Add in the coconut milk and stir well.
Blend until golden and smooth.
Squeeze in the lemon juice and garnish with toasted pumpkin seeds and coconut shreds.