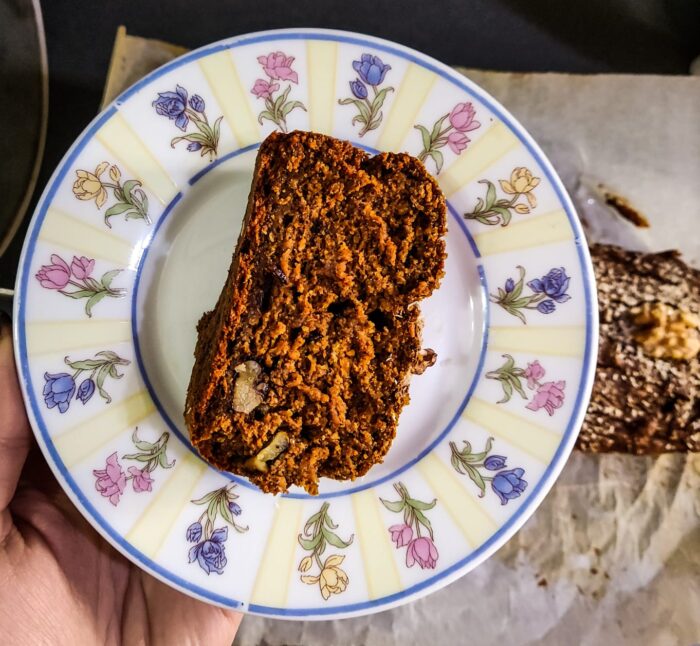 Packed with flavour and nutrition, this soft and moist sweet potato bread is sure to be a hit with everyone and it is a great alternative to the classic banana bread.
Enjoy it as breakfast with a cosy cup of coffee or a healthy snack; and leftovers freeze well so it's great for making in advance.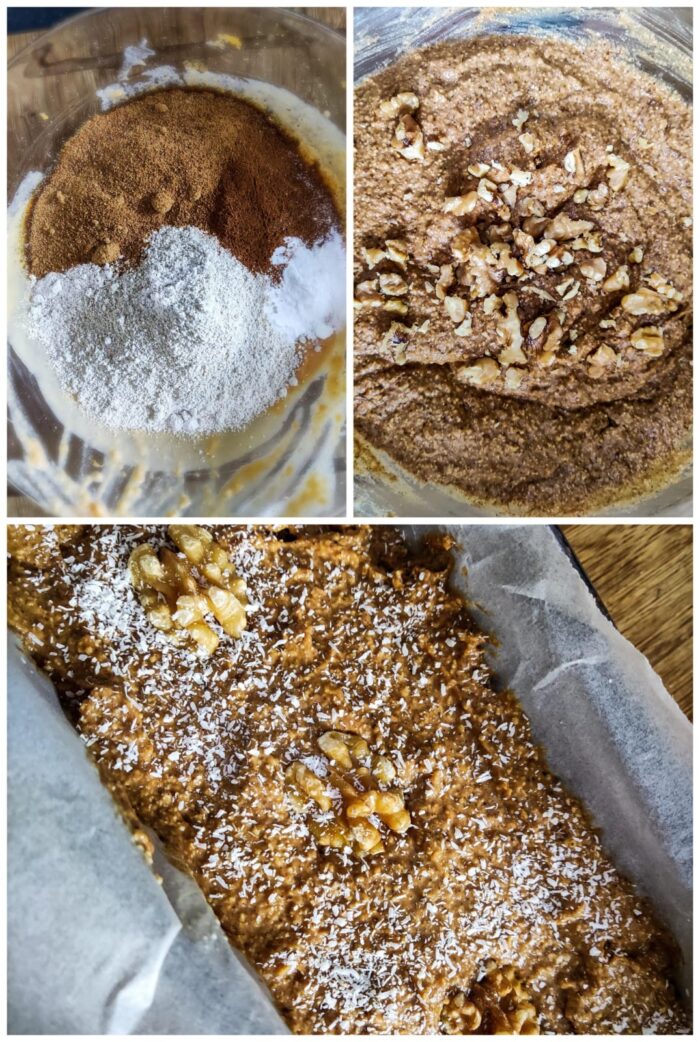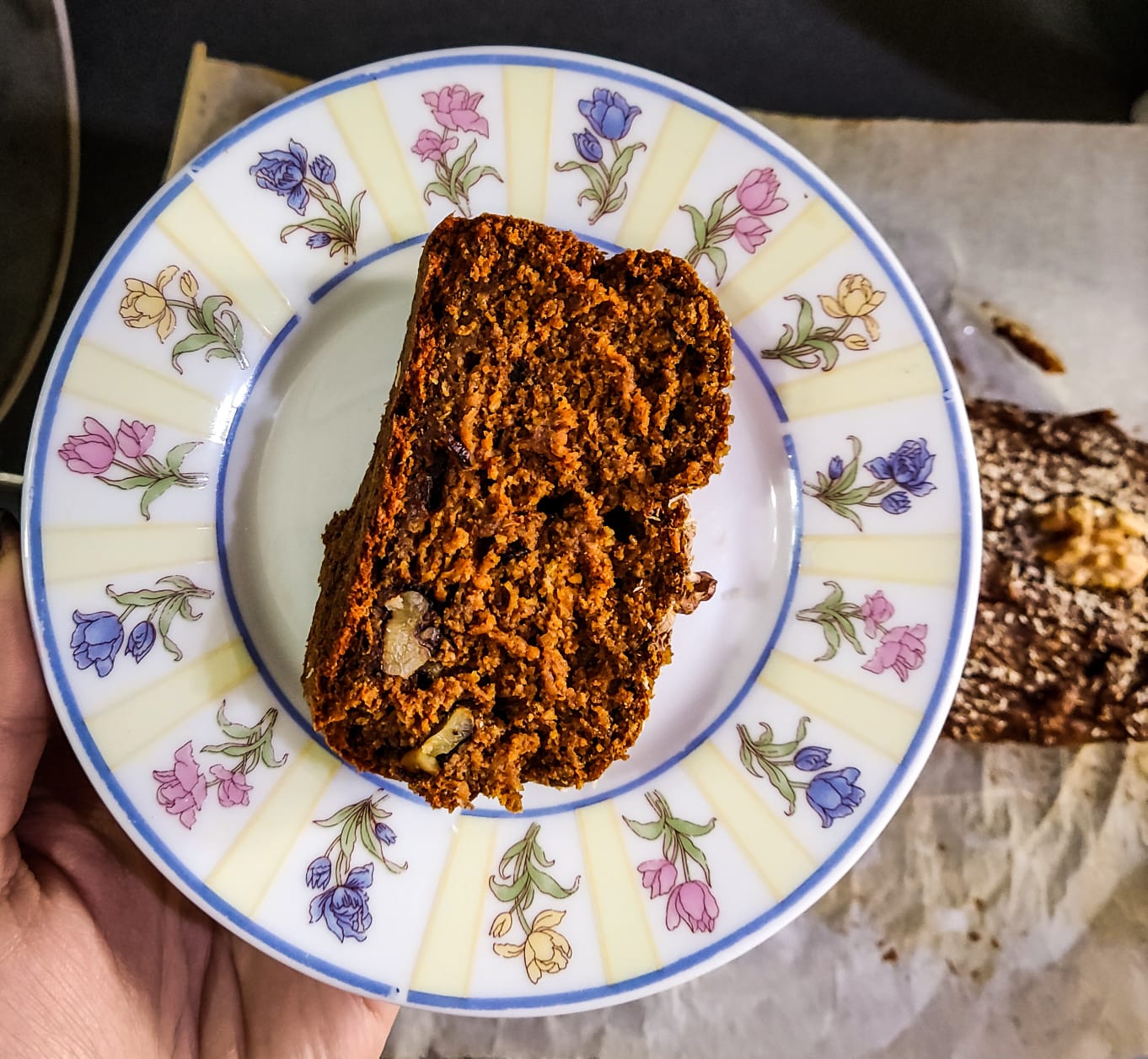 Ingredients
1 cup mashed sweet potato (approximately 1 medium sweet potato, cooked and mashed well)
1 cup soy milk or milk of choice
6 tbsp oil
2 tbsp apple cider vinegar
1 tbsp vanilla extract
2 cups oat flour (you can also use spelt or white)
1 cup coconut sugar (you can use light brown sugar or white sugar)
optional 1 1/2 tbsp cinnamon (you can adjust to your taste)
1 tsp each: baking soda, baking powder, and salt
optional chopped walnuts, shredded coconut, chocolate chips
Instructions
Combine liquid ingredients. For a smoother consistency, use a blender or food processor. Let sit 10 minutes.
Preheat oven to 180 degrees Celsius.
Fold in the remaining ingredients and make sure that the batter has no lumps.
At this point you can also fold in chocolate chips or chopped walnuts.
Grease a loaf tin, pour the batter and smooth the surface with a spatula.
Sprinkle some shredded coconut and place walnut halves (optional)
Bake for 45 - 55 mins or until a toothpick inserted into the center comes out mostly clean.
Notes
Loaf can be covered with a cloth and left on the counter for the day (it tastes even better the next day!). Then after a day or two, it's best to refrigerate or freeze.
Enjoy!