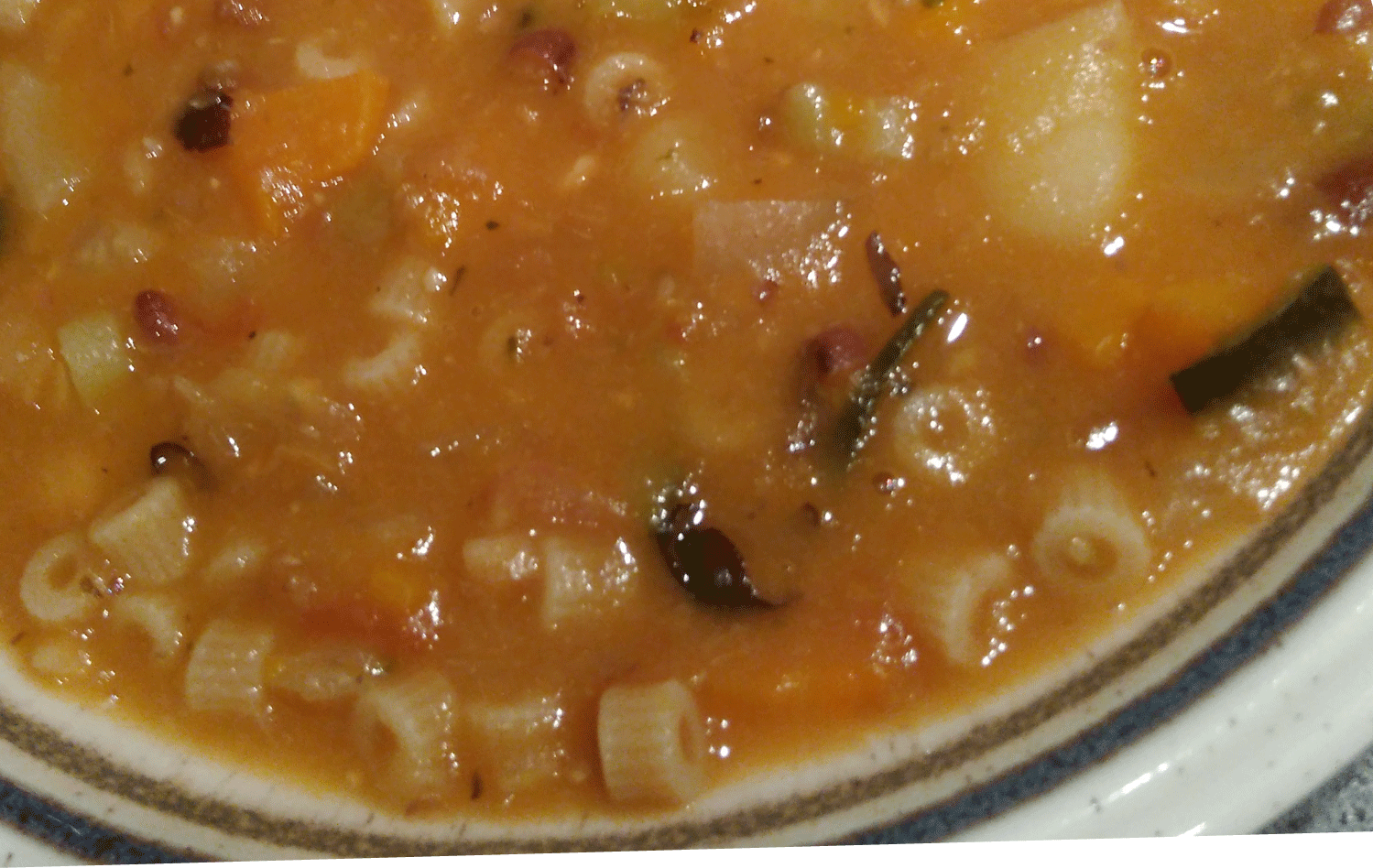 If I had to be totally honest, winter is not my favourite time of year. I am more a summer person. But one thing I love about this season is that I can spend hours in the kitchen cooking my favourite comfort foods. I absolutely love soups. Any type of soup, and I am always experimenting with different vegetables, grains and legumes. The following is a soup you can serve at a nice dinner party, make into a main everyday meal or have for a quick lunch.
Ingredients for the Minestrone soup
olive oil
2 cloves of garlic
1 onion
1 leek
1 stick celery
1 large carrot
1 medium zucchini
1 medium potato
half small head of cabbage
1 can tomato pulp
about 1.5L vegetable stock
1 can borlotti or cannellini beans
salt and pepper
1 bay leaf.
How to prepare
Mince the garlic, finely chop the onion and celery, slice the leek and the cabbage and cut the rest of the vegetables into small dice.
Warm some olive oil in a large pot and add all the vegetables.
Sauté for a few minutes until they start to soften. Then add the tomatoes, stock , bay leaf and seasoning.
Bring to the boil, then cook on medium to low heat until all the vegetables are cooked.
At this stage, you can remove the bay leaf, mash up the vegetables a little or give it a whiz with a hand blender.
Then add the drained beans and heat through. You can also add some small pasta such as ditalini which you can either cook separately or in the soup itself.
This soup is delicious and very filling. It is also chock full of vegetables . We love to have it with a side of garlic bread, or some fresh home-made focaccia. Perfect food for the cold season, and great to cook in large batches so you can keep some for another day in the fridge or freezer.