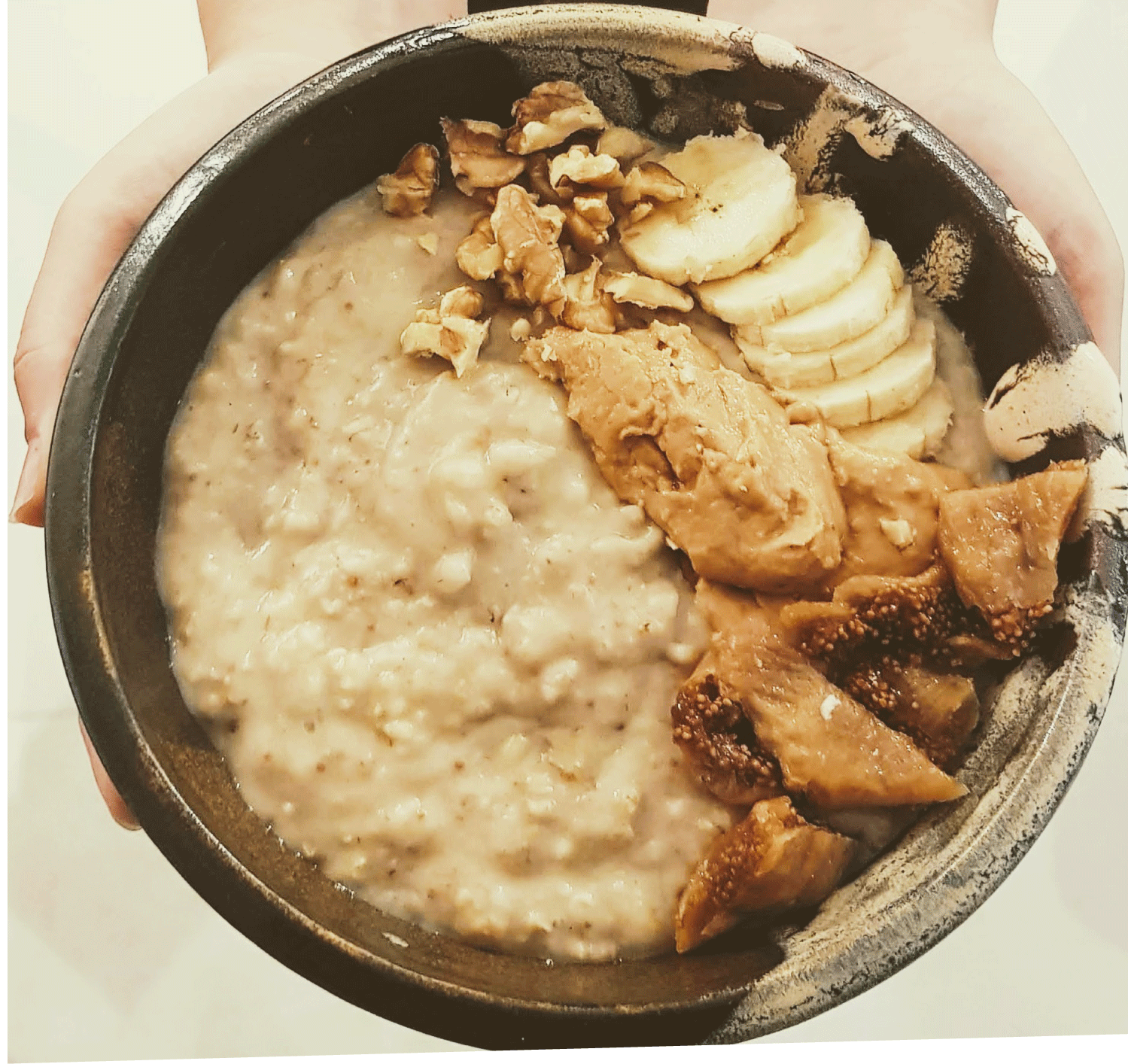 Bringing breakfast back
I'm sure we have all heard the old saying 'Eat breakfast like a King, lunch like a prince and dine like a pauper' at some point in our lives, but as our lives get more hectic and our social lives are more focused around dinners, we tend to end up skimping, or, even worse, completely skipping the most important meal of the day – Breakfast!
While I am not a nutritionist or dietician, I have read several articles about the importance of eating breakfast. The main reason breakfast is important is that it kick starts digestion, and, what you feed your body first thing in the morning will have a massive effect on how the rest of your day goes. In fact, if I have a high sugar breakfast, chances are I'll be grabbing for a snack within an hour. On the other hand, a low sugar, high fibre, filling breakfast will keep me satisfied and full until lunchtime.
One of my favourite ways to start the day in these cold, winter days is porridge. Now, let me tell you that, as a child, I did not particularly take to porridge, especially as there was nothing exciting about eating a semi-liquid, beige bowl of oats – am I right? As an adult, I rediscovered porridge, mainly because I was looking for a breakfast that was healthy and also satisfying. The recipe I am sharing with you today is one of the best ways to eat porridge, in my opinion, of course. It not only delicious but also, on a bitterly cold day, very warming.
Banana and Peanut butter Porridge (serves 1)
Ingredients:
50 grams rolled oats
1/2 banana mashed
2 dried figs (you can substitute for sulphur-free apricots or dates)
200 ml milk  of your choice**
1 tablespoon peanut butter***
a pinch of cinnamon
honey, or maple syrup to taste (optional)
How to prepare your porridge:
The night before: In a bowl, cover the dried fruit in some water and leave it to soak for a few hours. In the morning remove the figs from their water and keep the water to one side. Chop the figs into bite-size pieces and mash the banana. If you like, you can keep a couple of slices of banana and fig to top your porridge with at the end.
Pour the milk into a saucepan and add all of the oats in. Put the saucepan onto a low to medium flame and stir continuously. After a couple of minutes, add the mashed banana, figs, and cinnamon.  Keep stirring the oats until they start to thicken. Cooking time will vary according to the oats that you buy, however, quick oats normally take just 3-5 minutes to cook. When cooked, the oats should be soft and the mixture should be thick.
At this stage, lower the heat and stir the peanut butter into your porridge. You can add some of the water you used to soak your figs to get the consistency that you prefer. Stir the porridge one last time and serve into a nice big bowl. Drizzle some honey onto the porridge and if you kept some banana and figs for topping, add them now. You can add any other toppings you want, for example, chopped walnuts go very well with this dish.
Serve piping hot and enjoy. Let me know in the comment section if you have any questions at all!
Notes:
**Peanut butter – Make sure to choose a peanut butter that only have 1 or 2 ingredients on the list. There should definitely be no added sugar to peanut butter and the best brands don't add much to the peanuts except maybe a pinch of salt.
***I normally use a plant-based milk (coconut or almond is my favourite), but, you can also use normal cow's milk or substitute for water if you want to make this lower in calories. The type of milk you use will add or remove sweetness from the recipe.