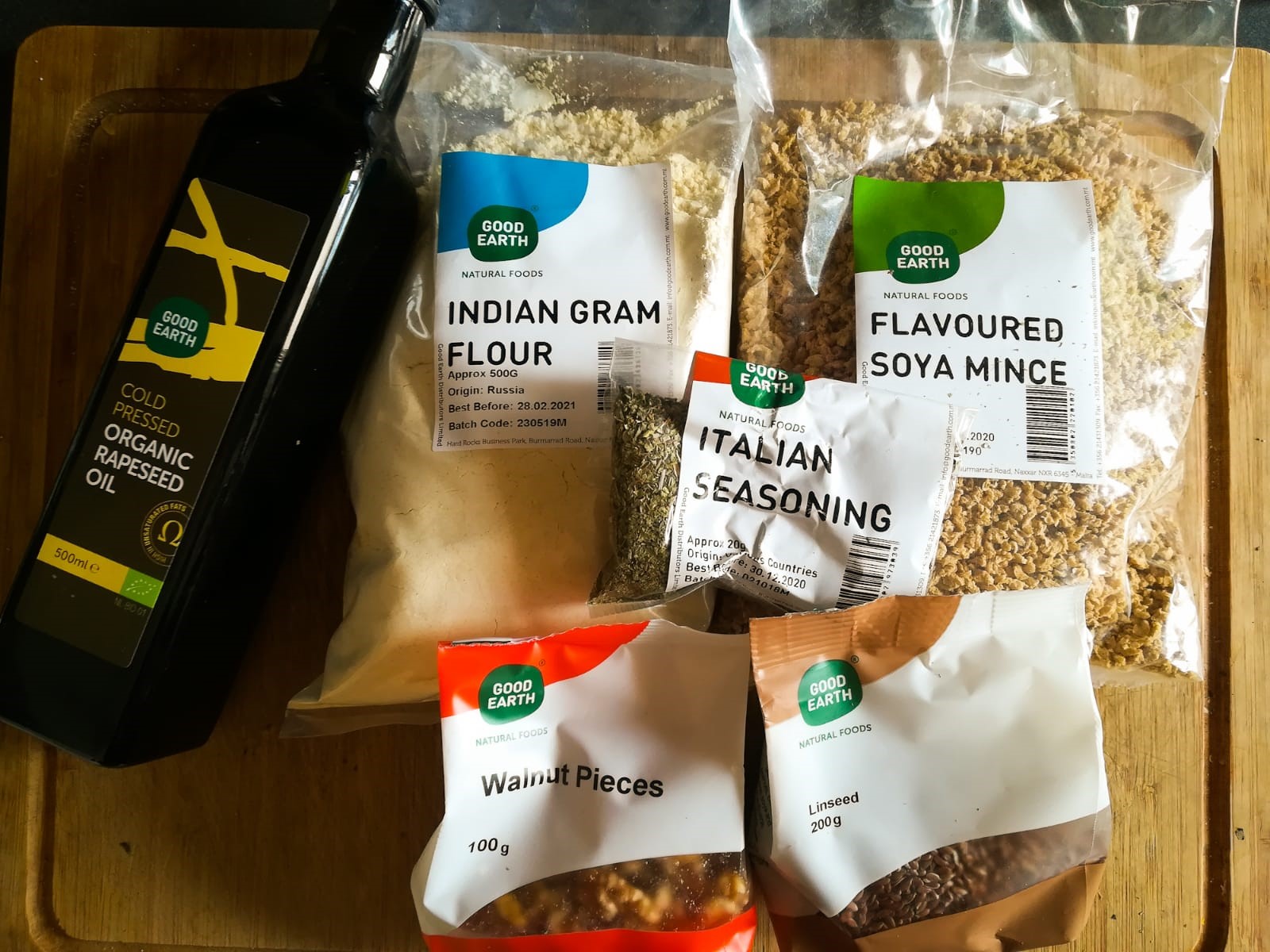 This hearty meat-less sub is very high in protein, and also is full of heart-healthy fats – who knew that a sub can be actually healthy!
This is ultimate comfort food is very tasty, and will satisfy your tastebuds for sure!
Ingredients:
For the meat-less patties
125g Good Earth Flavoured Soya Flakes
1 tablespoon Good Earth ground Golden Linseed
1 tablespoon Good Earth Rapeseed Oil
2 tablespoons Good Earth Gram Flour
1 tablespoon Good Earth Italian Seasoning
75g Good Earth Walnut Halves
250g mushrooms
1 red onion
3 cloves of garlic
1 teaspoon garlic powder
1 teaspoon onion powder
2 teaspoons tomato concentrate (kunserva)
dash of soy sauce
salt and pepper as required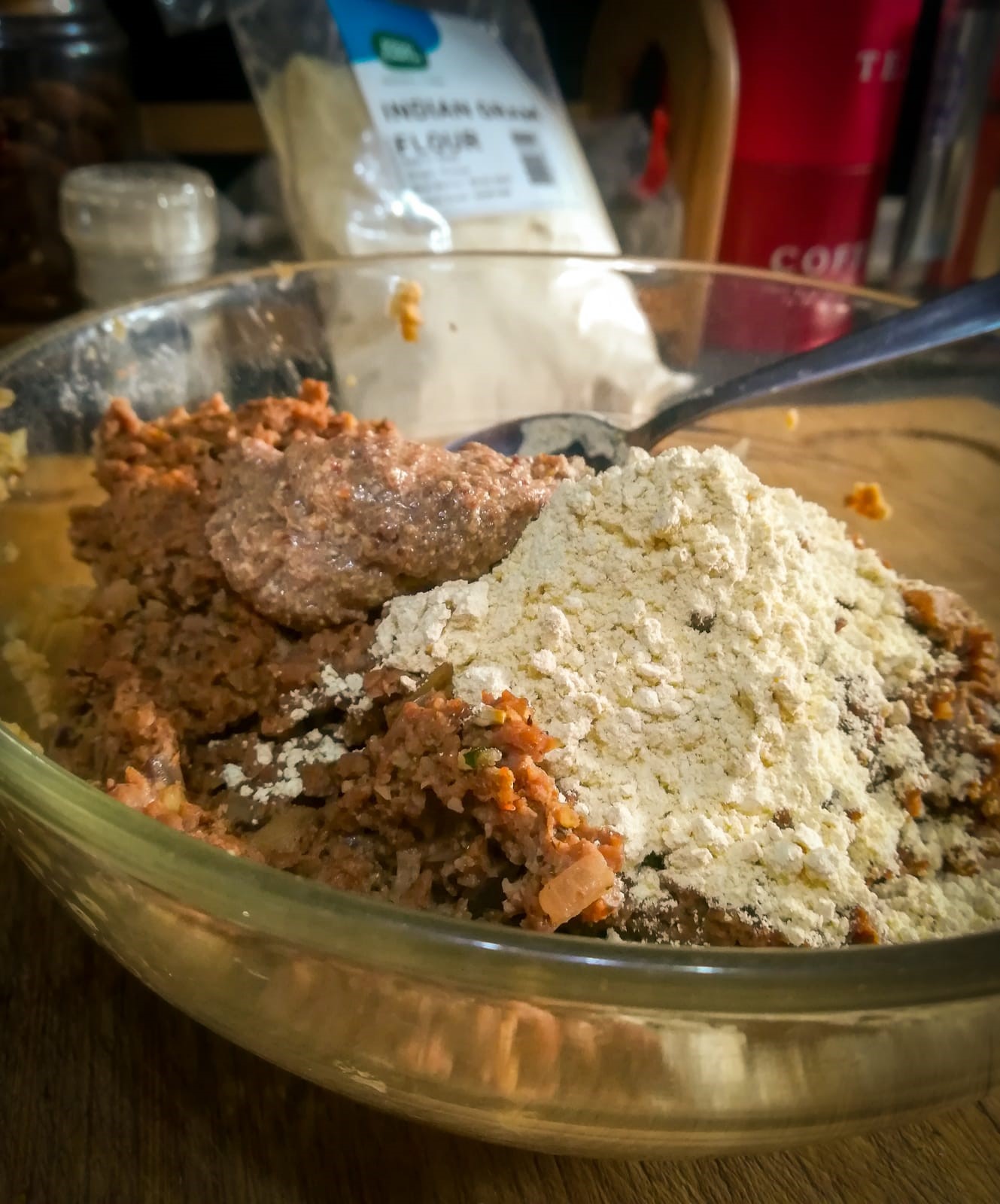 For the sub sandwich
Baguette-shaped bread of choice
5 tablespoons of your favourite herbed tomato pasta sauce
Green Vie vegan mozzarella cheese, grated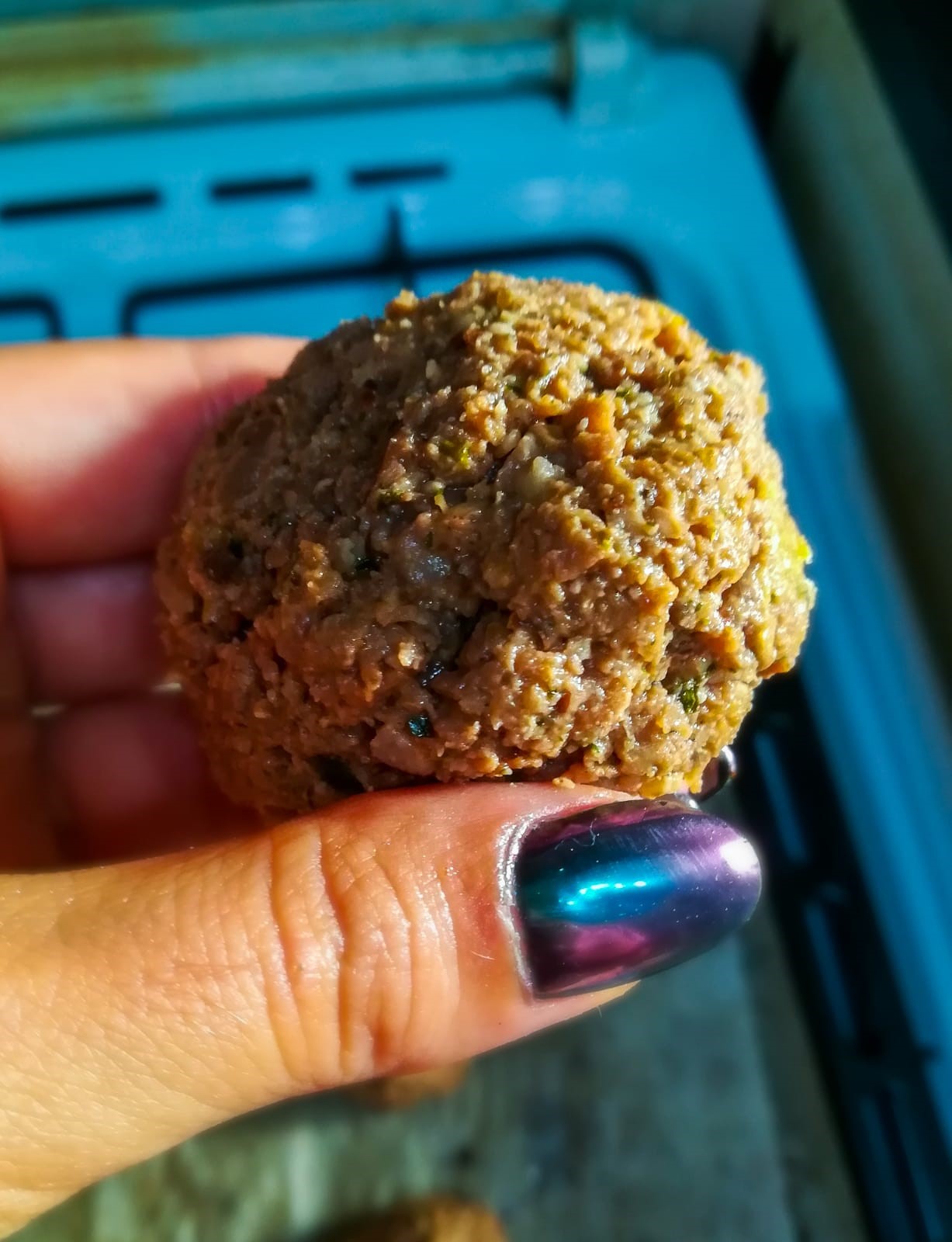 Directions:
Ground the linseeds in a blender to a meal (do not over-blend)
Mix 1 tablespoon of ground linseed to 3 tablespoons of water and set aside to form a slimy, "egg-like" consistency. This will help to bind the patties together.
Rehydrate the flavoured soya flakes according to package instructions. Usually 1 part of soya flakes to 2 parts water.
Pulse the walnuts to finely chopped pieces. Do not over-process otherwise it will become a paste.
In the meantime, finely chop onion, garlic and mushrooms.
In a large pan, heat a tablespoon of rapeseed oil and sauté the chopped onion, garlic and mushrooms.
Add to the pan the rehydrated soya flakes and chopped walnuts.
Mix in the tomato concentrate, soy sauce, italian seasoning, garlic powder, onion powder, salt and pepper and take off the heat.
Pre-heat your oven at 180 degrees.
Put the mixture into a large bowl and fold in the "egg" mixture, and the gram flour.
Form the mixture into a ball-liked shape, approximately 1.5-2 inches diameter.
Place onto a lined baking tray and put in the oven for 45 minutes flipping half-way.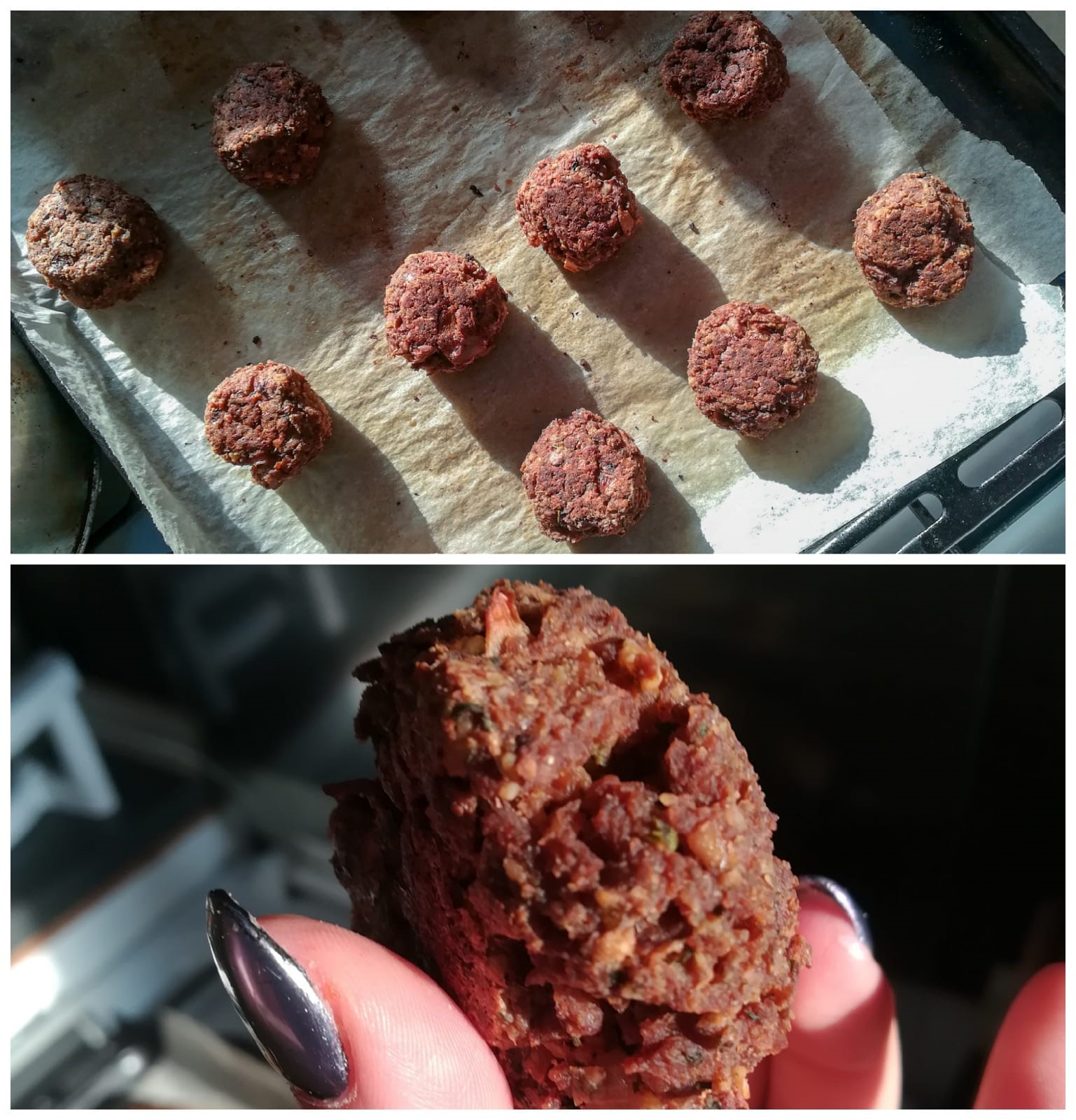 Assembling the sub
Grate the vegan cheese, toast your baguette (optional) and heat your tomato sauce.
Spread two tablespoons of the sauce to your baguette, place approximately three balls in the baguette and top with more sauce and cheese.
Broil the sub for a couple of minutes till the cheese melts and serve.
Side note:
Feel free to form the meatless mixture into burger patties for instance, for a meatless burger.
Left-overs can also be used for a spaghetti-meat(less) ball dinner!
This recipe can be made in advance – the patties can be frozen and used to your convenience.
Enjoy!!