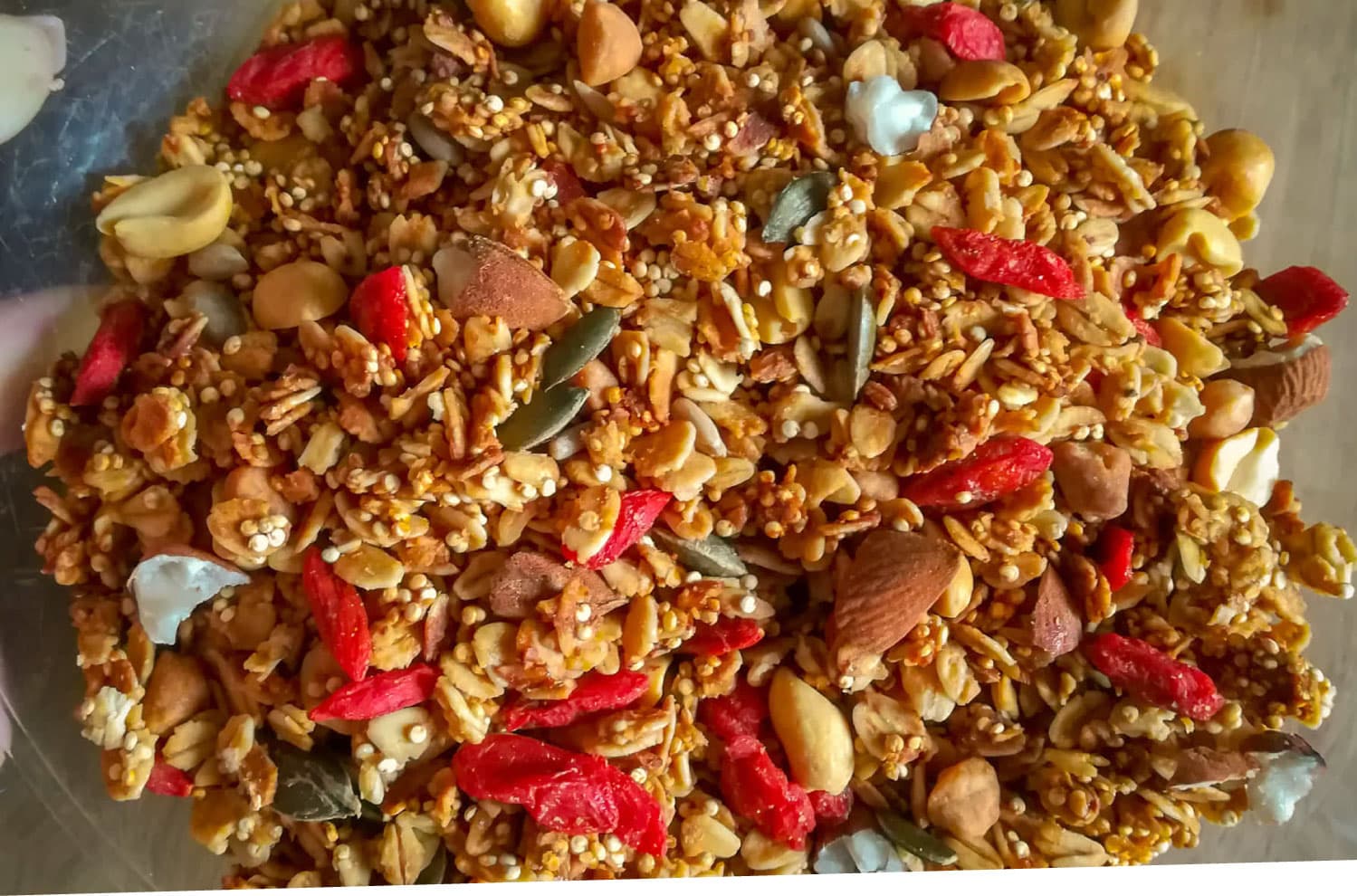 Everyone says that breakfast is "the most important meal of the day". After waking up from a fasted night, we would need a well balanced meal to fuel ourselves to face whatever the day has in store for us.
Granola is a popular breakfast staple. It may be marketed as a healthy option, but if you take a closer look at the ingredients, you will notice a string of unpronounceable ingredients, highly processed oils and sugars.
This naturally sweetened granola recipe with quinoa, almonds and oats has no such funny ingredients and takes minutes to make.
Be warned: This granola has a serious crunch!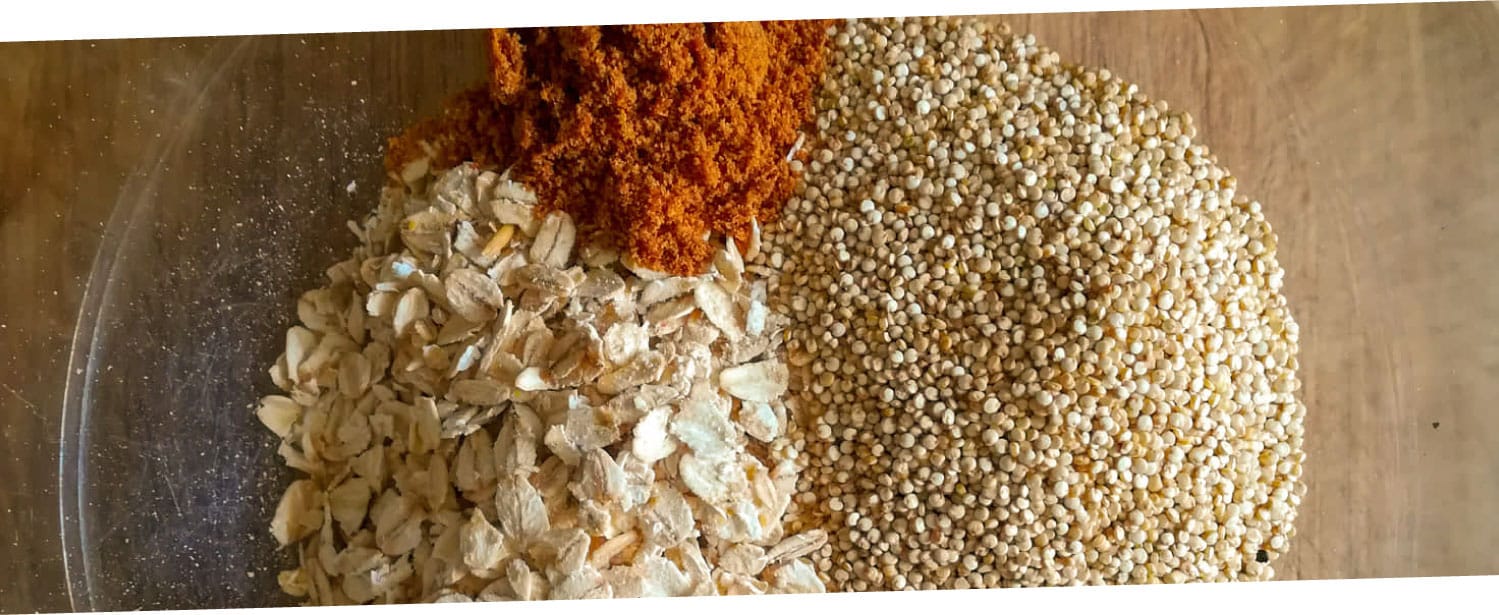 Ingredients:
1 cup oat flakes
1/2 cup raw white quinoa
1 tablespoon coconut sugar (or brown sugar)
2 tablespoons coconut oil
1/4 cup agave syrup
pinch of pink himalayan salt
1 cup raw chopped almonds/ *packet of roasted mixed nuts and berries (*see side note)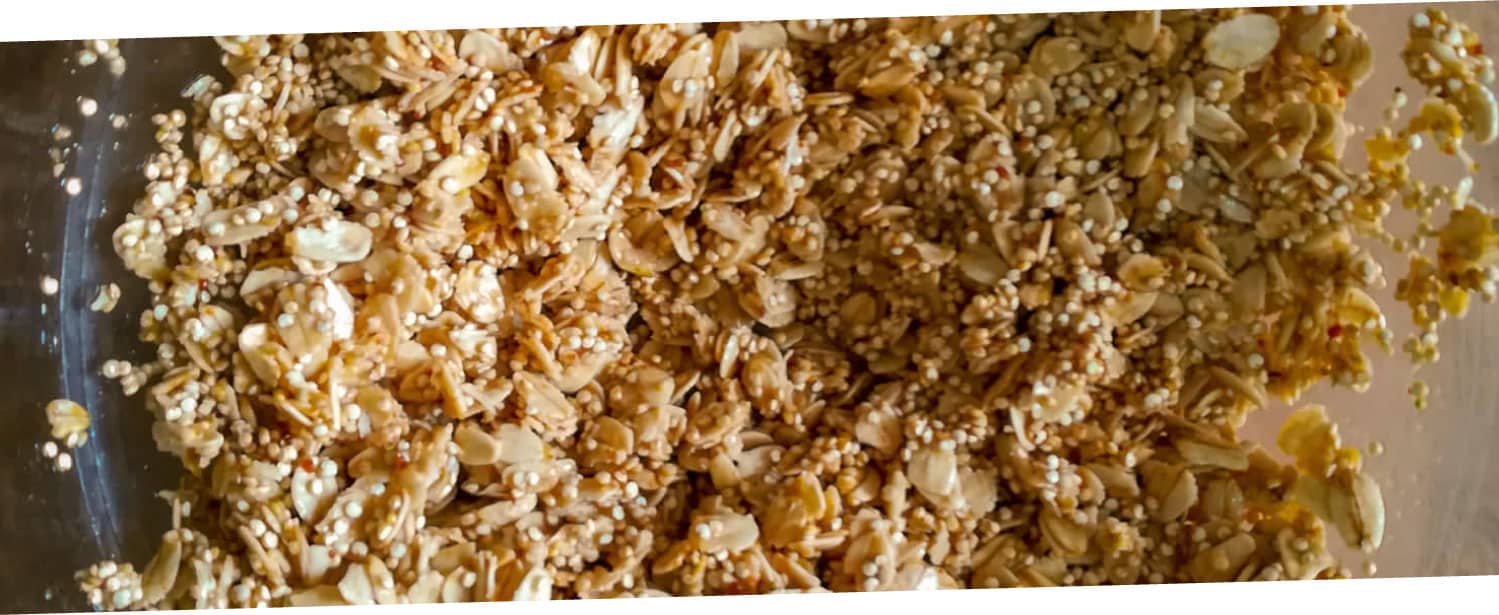 Method: 
Preheat oven to 160 degrees
In a bowl, combine oat flakes, quinoa, almonds, coconut sugar and salt
Microwave or heat in a small saucepan the coconut oil with the agave syrup till melted and whisk until combined
Pour the wet mixture over the dry ingredients and stir until everything is evenly coated
Spread evenly into a thin layer over a large baking sheet
Bake for 10-15 minutes, stir the granola and put back in the oven the other side of the pan first so to ensure it bakes evenly.
Keep an eye on the granola so it won't get burnt. You will know it's done when it is golden brown and you'll have the whole house smelling like Christmas!
Let cool completely (the toughest part)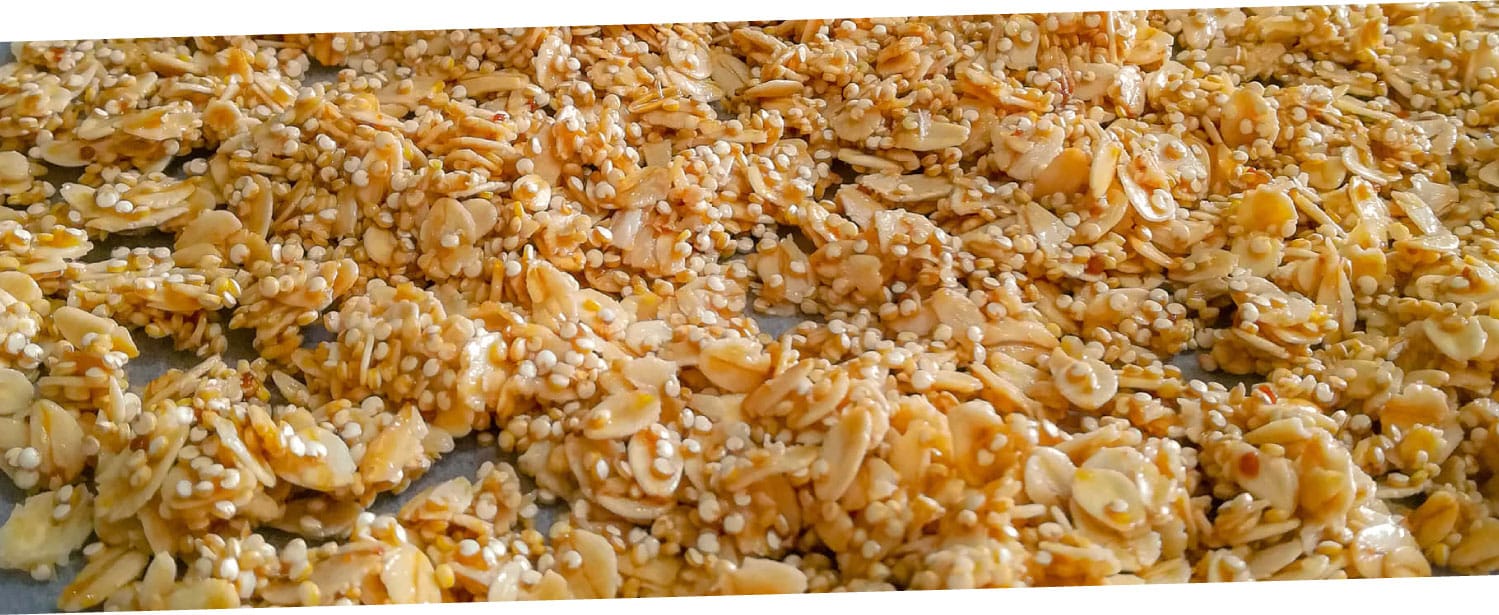 Side note:
Should you choose to use either fruit and nut mix or pre-roasted nuts (like I did), it is highly advised to combine them with the granola after baking. This will ensure that no nuts or dried fruit get burnt in the process.
Enjoy with a cold cup of milk or as a crunchy topping on your yoghurt or even on its own as a snack!