A common misconception about eating healthy is that everything you consume, must either taste bland or taste like 'grass'. However, this smoothie bowl will prove to everyone that health can be tasty, fun to eat and satisfying.
Oh!…did I mention that there's chocolate?
During these hot summer days, this smoothie bowl is a perfect breakfast / snack option and it's so good you'd think you're eating dessert for breakfast!! The ingredients used are nutritionally dense making this smoothie rich in vitamins, minerals and nutrients – no wonder it makes you feel good!!
Moreover, the hazelnut balls and the other toppings, will give this bowl an umami of textures and tastes making it enjoyable to the palate and satisfying.
Start your morning right and give this one a go!
Ingredients:
For the Hazelnut Balls
230g soft dates
1 teaspoon vanilla extract
90g Good Earth Roasted Hazelnuts
50g Good Earth Californian Almonds
35g Good Earth Raw Cacao Powder
pinch of pink Good Earth Himalayan Salt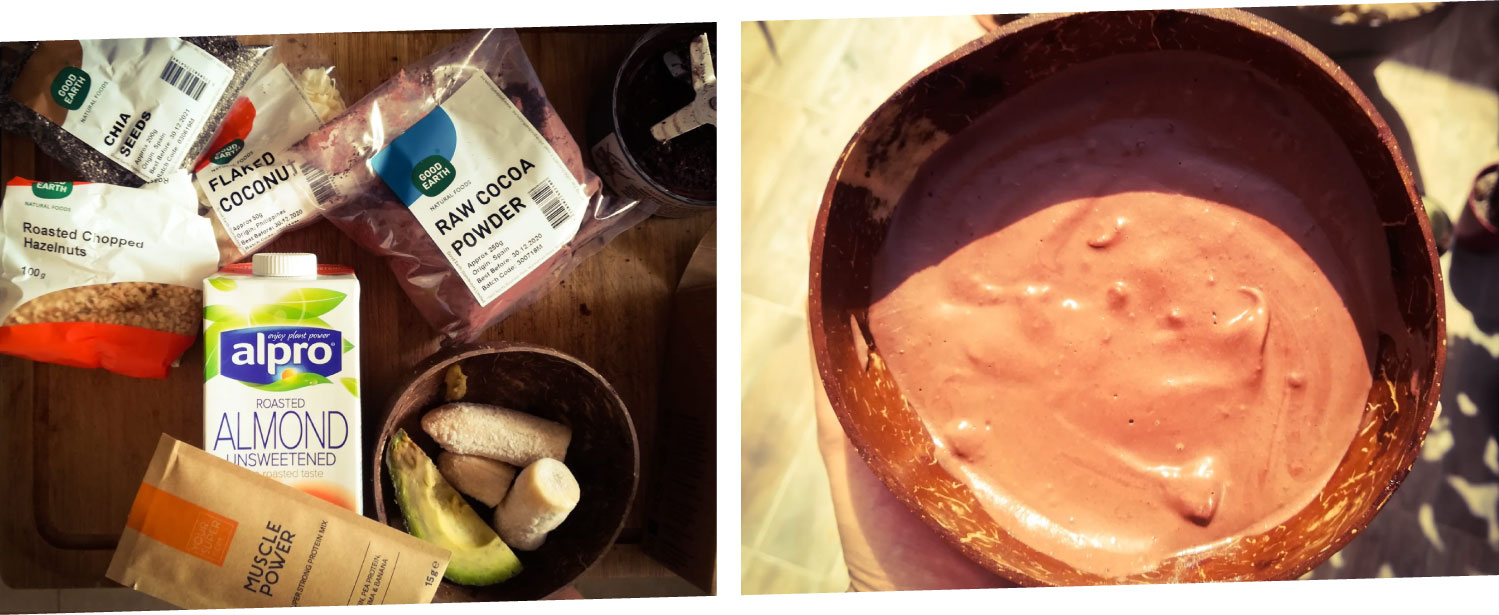 For the smoothie
60-80ml Alpro Almond Milk Unsweetened
2 teaspoons agave syrup
1/4 of an avocado
1 frozen banana
1 tablespoon Good Earth Raw Cacao Powder
1 sachet Your Super Muscle Power Protein Mix
Toppings
Good Earth Flaked Coconut
Good Earth Chia Seeds
Good Earth Roasted Chopped Hazelnuts
Good Earth Organic Cacao Nibs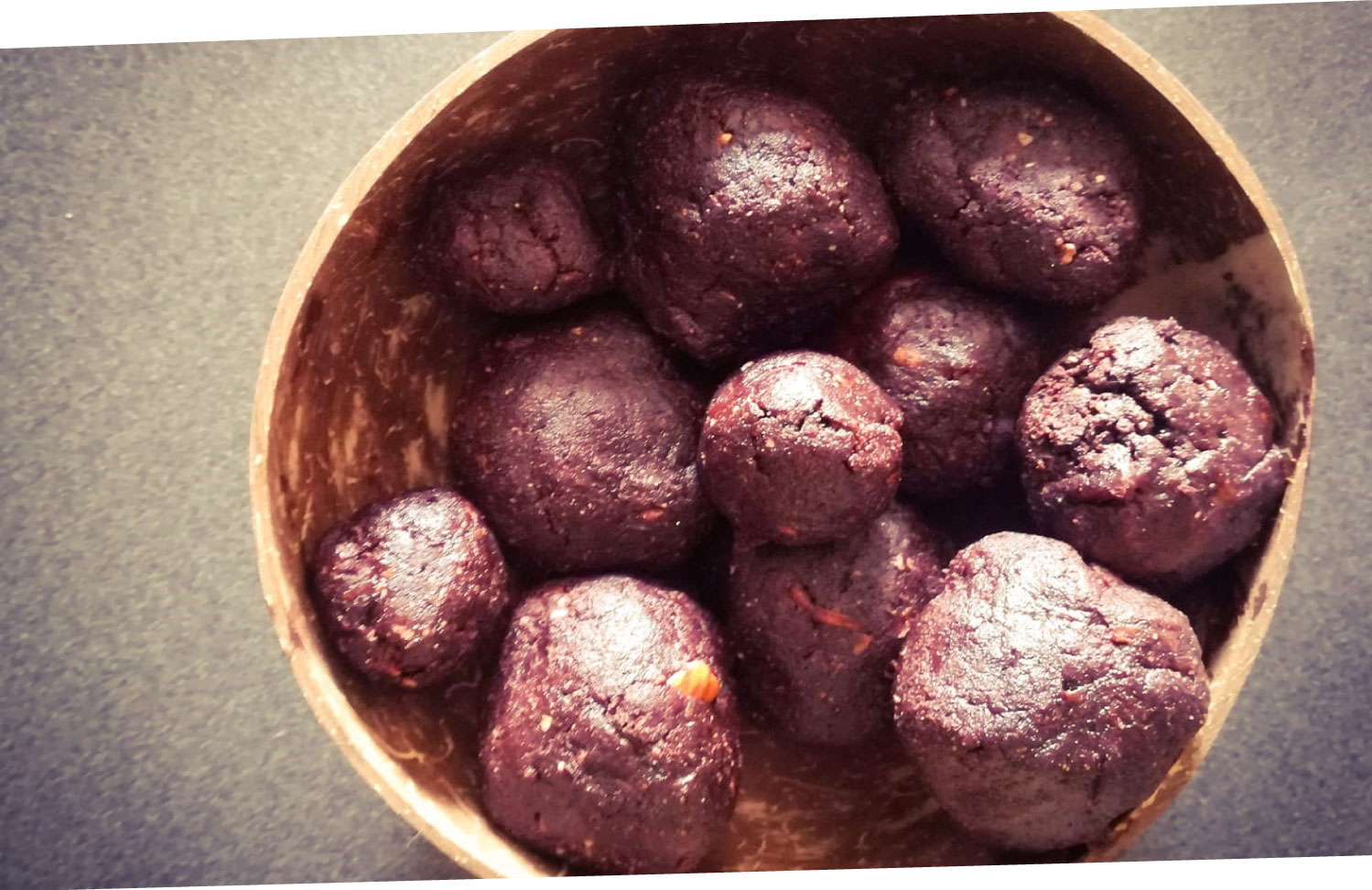 Directions
Hazelnut Balls
In a food processor blend the dates and vanilla extract to a paste. Put mixture in a bowl
Blend the roasted hazelnuts, almonds, cacao powder and salt
Mix well the hazelnut mixture with the date paste
Roll the mixture in to ball-like shape.
Smoothie 
In a blender, blend all the ingredients listed under Smoothie.
If need be, add a little bit more almond milk to make blending easier. Attention not to put too much milk otherwise, the consistency will be more runny than creamy and the toppings will sink to the bottom.
Assembling the Smoothie Bowl
Pour the smoothie into a bowl and top with coconut shavings, chia seeds, chopped hazelnuts and cacao nibs.
For a firmer consistency, you can either reduce the amount of milk or put the bowl into the freezer for a couple of minutes whilst you can take your time to prepare the toppings.
Enjoy!