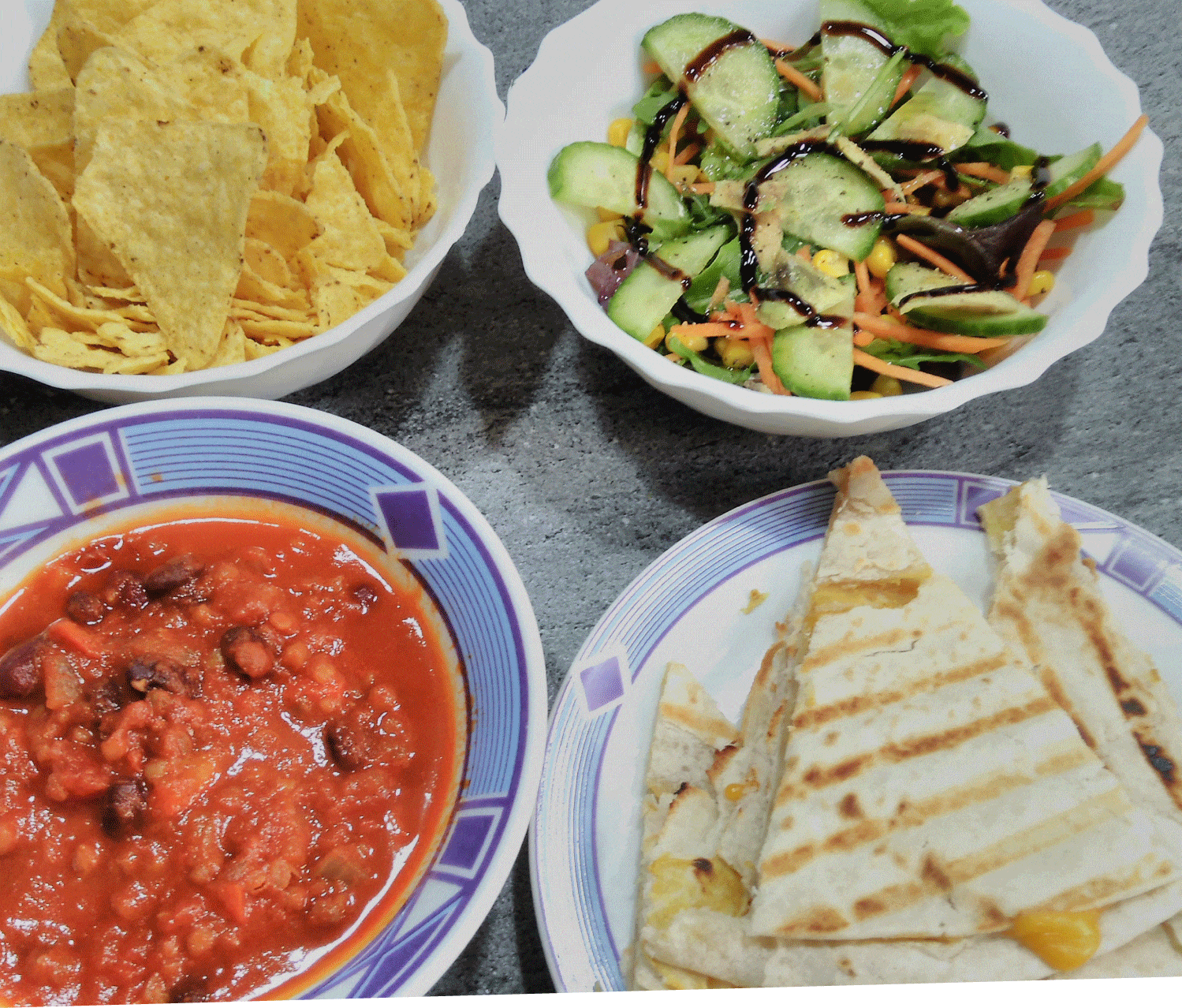 Another one of my cold weather staples is chilli. If you love spicy, hearty food, this is a perfect meal for cold winter evenings. For vegetarians, vegans and people who are cutting down on their meat consumption, beans and pulses are an essential part of the diet. They provide protein and fibre. This dish provides plenty of these and vegetables too. It is easy and quick to put together. Just leave  enough time to simmer  to get a nice velvety stew. I also use my fresh chilli paste in this dish. I have a small plant which my daughter grew from seed. I pick the peppers when ripe, then process whole with some olive oil and store in a small jar in the fridge. I use this paste in other recipes too, like sauces, stews and dips.
I like to call this my Chilli sin Carne.  For about 6 servings you will need:
2 tablespoons olive oil
1 large onion, finely chopped
1 medium red pepper, diced
3 garlic cloves, crushed
1 teaspoon ground coriander
1 can red kidney beans, drained
about 3 teaspoons chili paste (adjust to your taste)
1 can black beans, drained
1 can lentils, drained
3 teaspoons ground cumin
1 can tomato polpa
1 can tomato passata
In a large pot, warm the oil, then sauté the garlic, onion and pepper until soft. Add the chili paste and spices and stir for about a minute. Add the rest of the ingredients, stir well to combine, cover and let simmer until nice and thick. If you would like to add more vegetables to this recipe, add a large diced carrot and another yellow or green pepper. You can also substitute the lentils with veggie mince of your choice.
I like to serve my chili with plain boiled rice and tortilla chips. Left overs are very easily warmed up for a quick lunchtime snack with salad, and garlic or cheese stuffed flat bread.