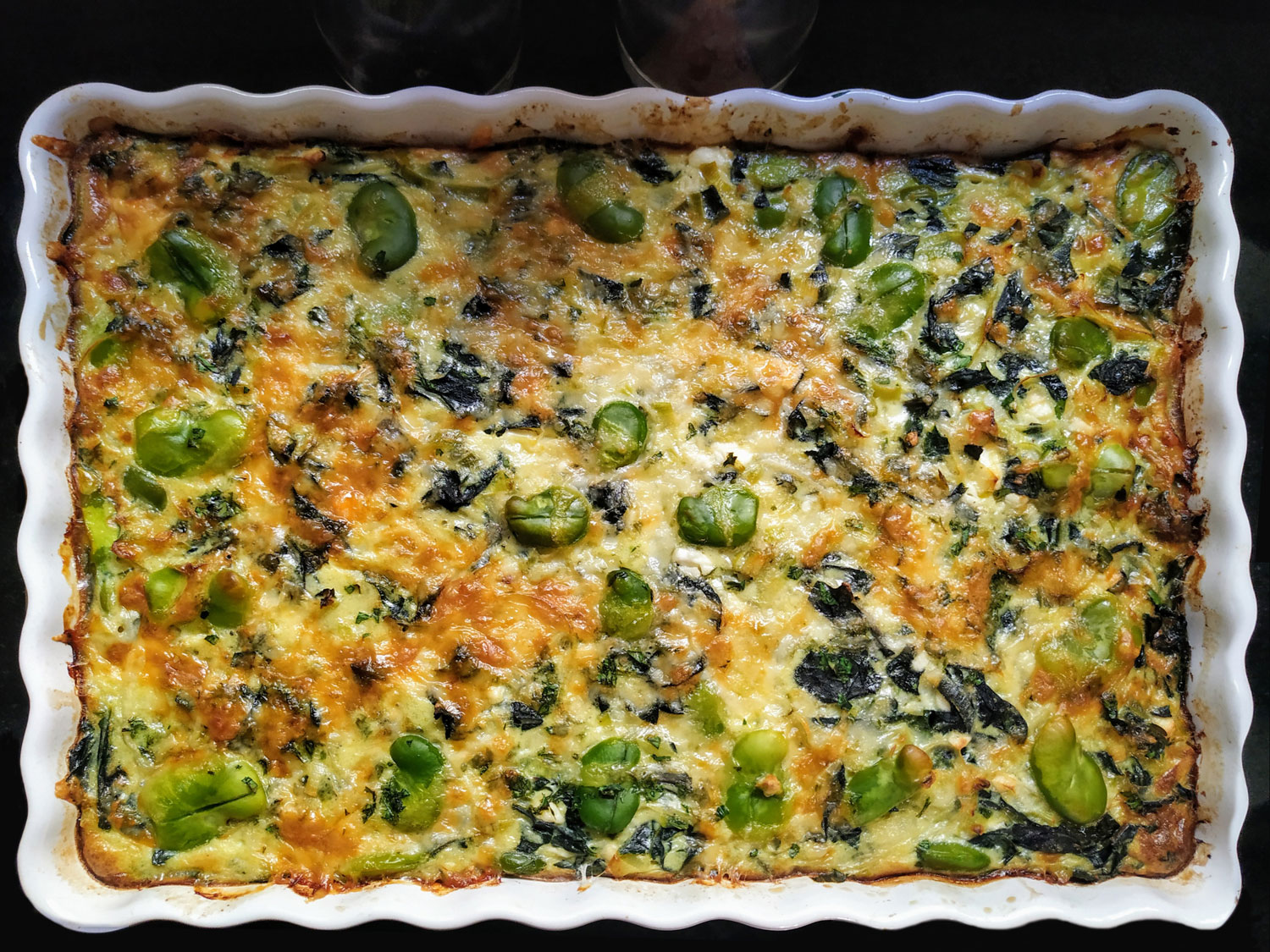 This vegetable crustless quiche is so creamy and tasty. It makes a considerable amount of veggies flavourful and enjoyable to eat. In this recipe I made sure to use some fresh broad beans as it will soon be at the end of season. You can swap out Swiss chard for spinach or kale. It can be done dairy free if opting out the feta and the vegetarian cheddar.
Tip: The top part of leeks and the Swiss chard's stalk can be saved for stock.
Serves 4-6 persons
Ingredients:
2 tbsp olive oil
2 leeks white and light green parts finely sliced and seperated into circles
6 cups chopped Swiss chard
1 can rich & creamy coconut milk
6 eggs
1/4 tsp nutmeg
1 tbsp mustard of your choice
1 cup fresh broad beans steamed for 2 minutes and second skin removed.
1 50g feta cheese crumbled (optional)
Some chopped parsley and grated vegetarian cheddar cheese to garnish.
Method:
Heat a large skillet. Add oil and leeks and saute` until soft for about 5 minutes. Add the chopped Swiss chard/greens. Cook for a few more minutes until wilted. Cool lightly.
In a large bowl whisk the eggs, coconut milk, nutmeg, mustard, salt and pepper
Combine the egg mixture, the cooked vegetables, broad beans and if using the feta cheese.
Put the mixture in sprayed oven dish. Decorate with more broad beans. Sprinkle some parsley and grated cheese.
Bake in a medium hot oven for 30 minutes or until golden.
Let it stand for a couple of minutes before serving.