Christmas is fast approaching so it's time to bake! I don't know about you, but for me this time of the year means to be around my closest family. Baking, cooking and watching Christmas movies are on the top of the itinerary rather than opening presents. We always have so much fun together you can't really put a price on that 🙂 Today I prepared first Christmas recipe for you – vegan biscotti with almonds and raisins. Video recipe is also available on veggymalta facebook page.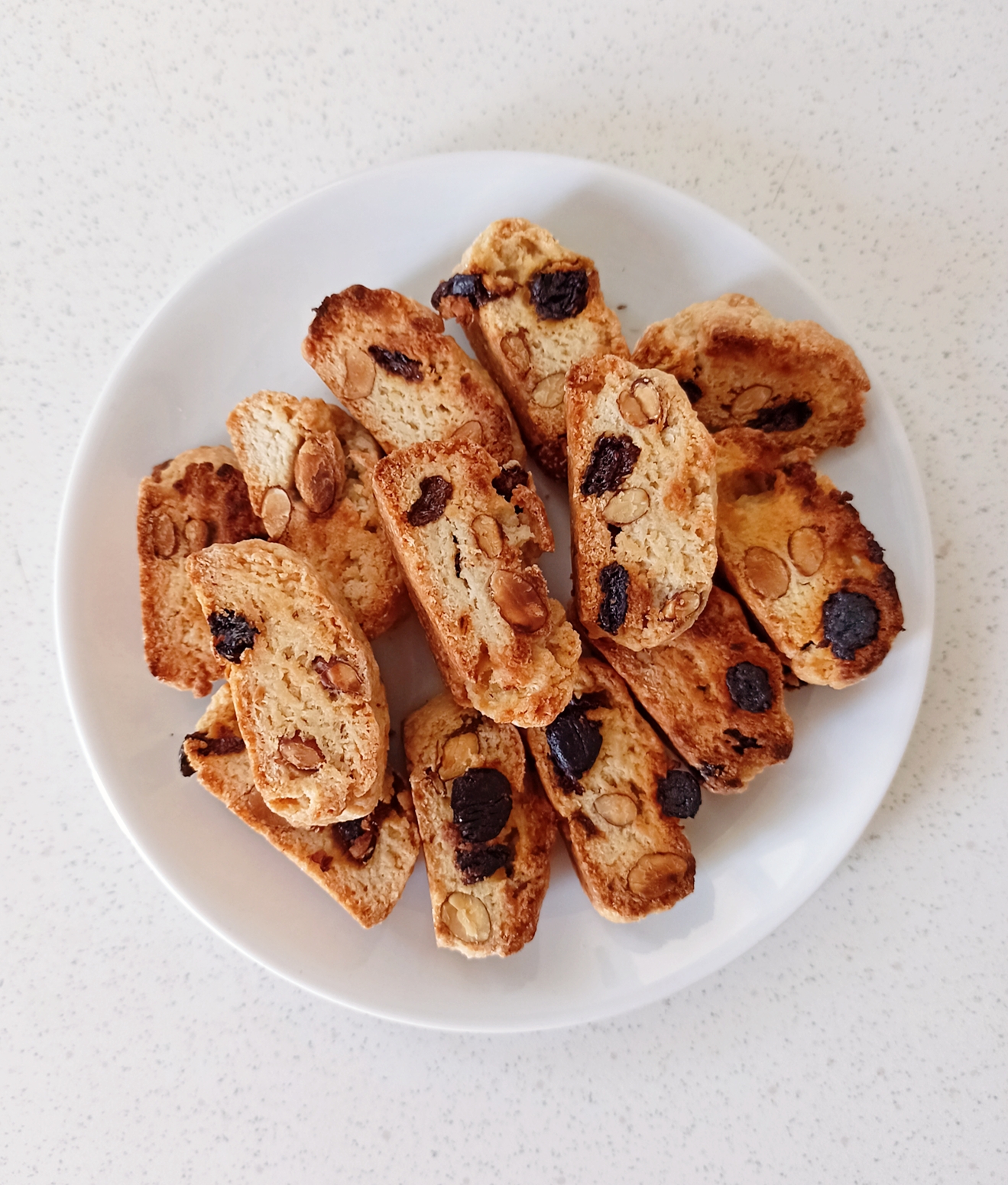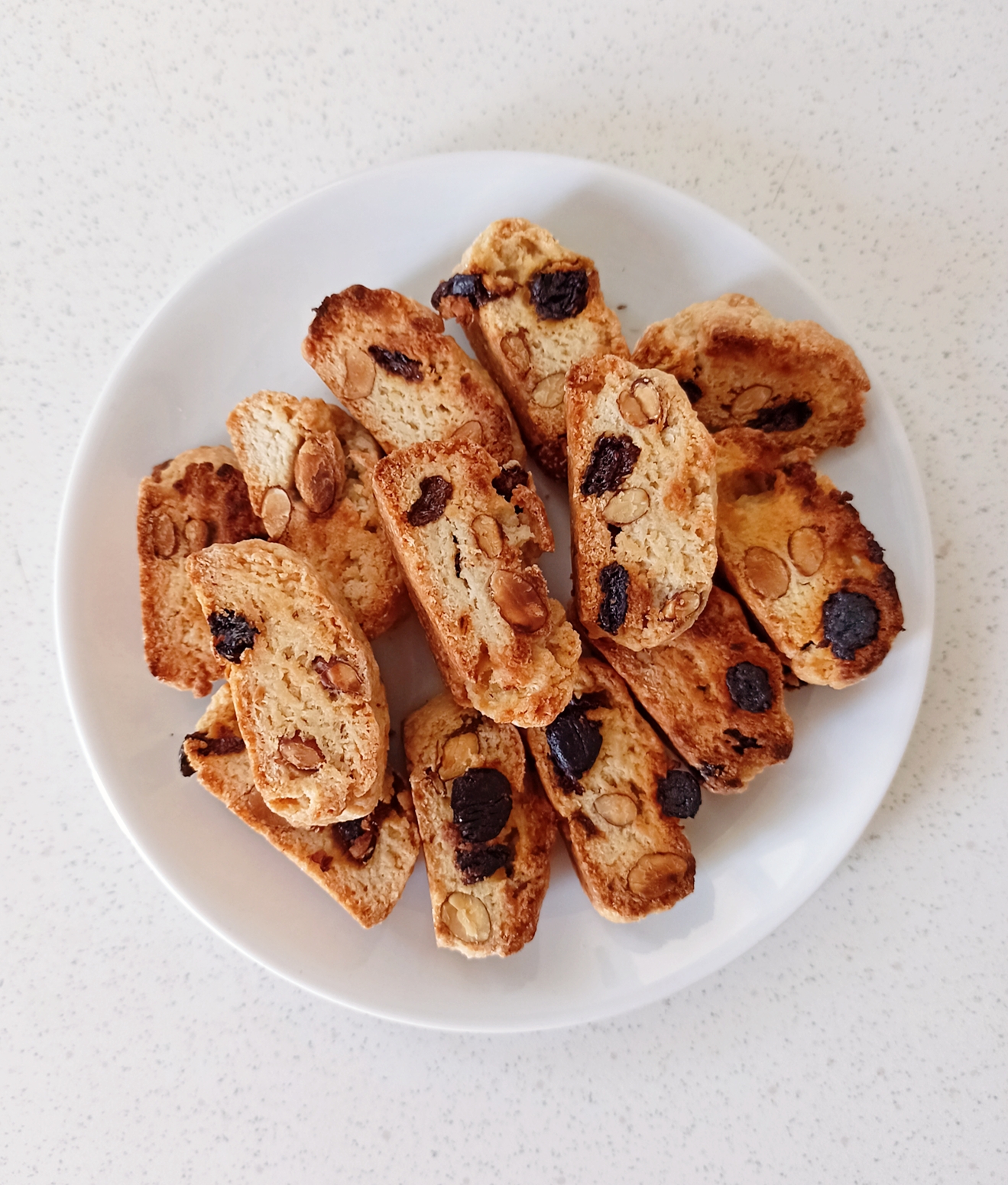 Ingredients
1 cup flour
1/3 cup sugar
1/2 tsp baking powder
Pinch of salt
1/4 cup whole almonds
1/4 cup raisins or cranberries
1 heaping tbsp coconut oil
3-4 tbsp soy milk
1/2 tsp vanilla extract
1/2 tsp almond extract
Instructions
Firstly, mix all the dry ingredients together (almonds and raisins too).
Secondly, in a separate bowl combine melted coconut oil, soy milk, vanilla and almond extracts.
Pour the wet mix into the dry mix and knead gently with clean hands into a non-sticky dough.
Roll the dough into a long snake-like shape, transfer to a lined baking sheet and bake at 170°C about 35 to 40 minutes.
Take out of the oven and let cool 15 minutes.
Cut the log into 14 equal biscuits and spread them on the tray. Return to the oven for additional 15 minutes.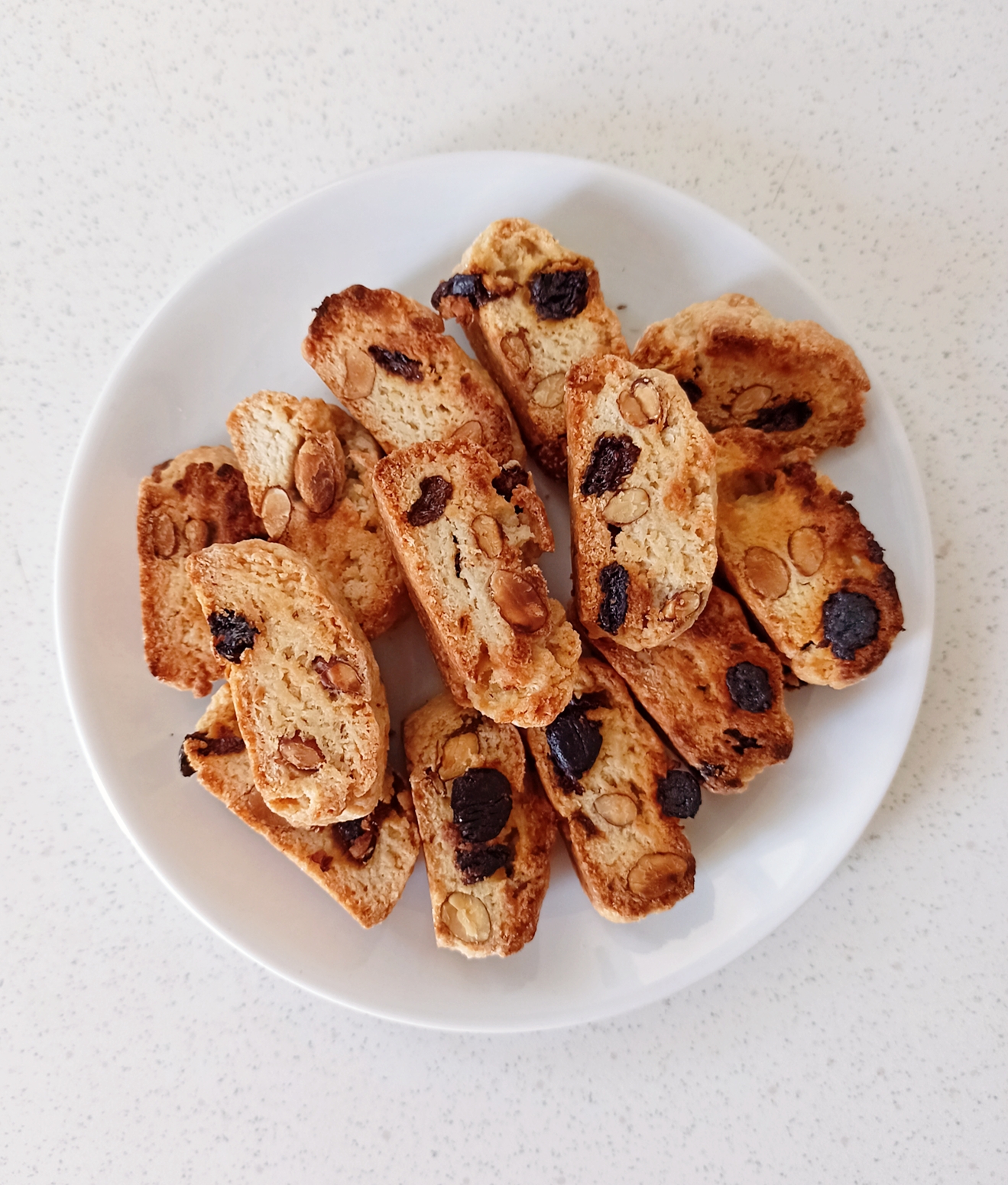 If you decide to bake on and try this recipe, tag me on instagram 🙂