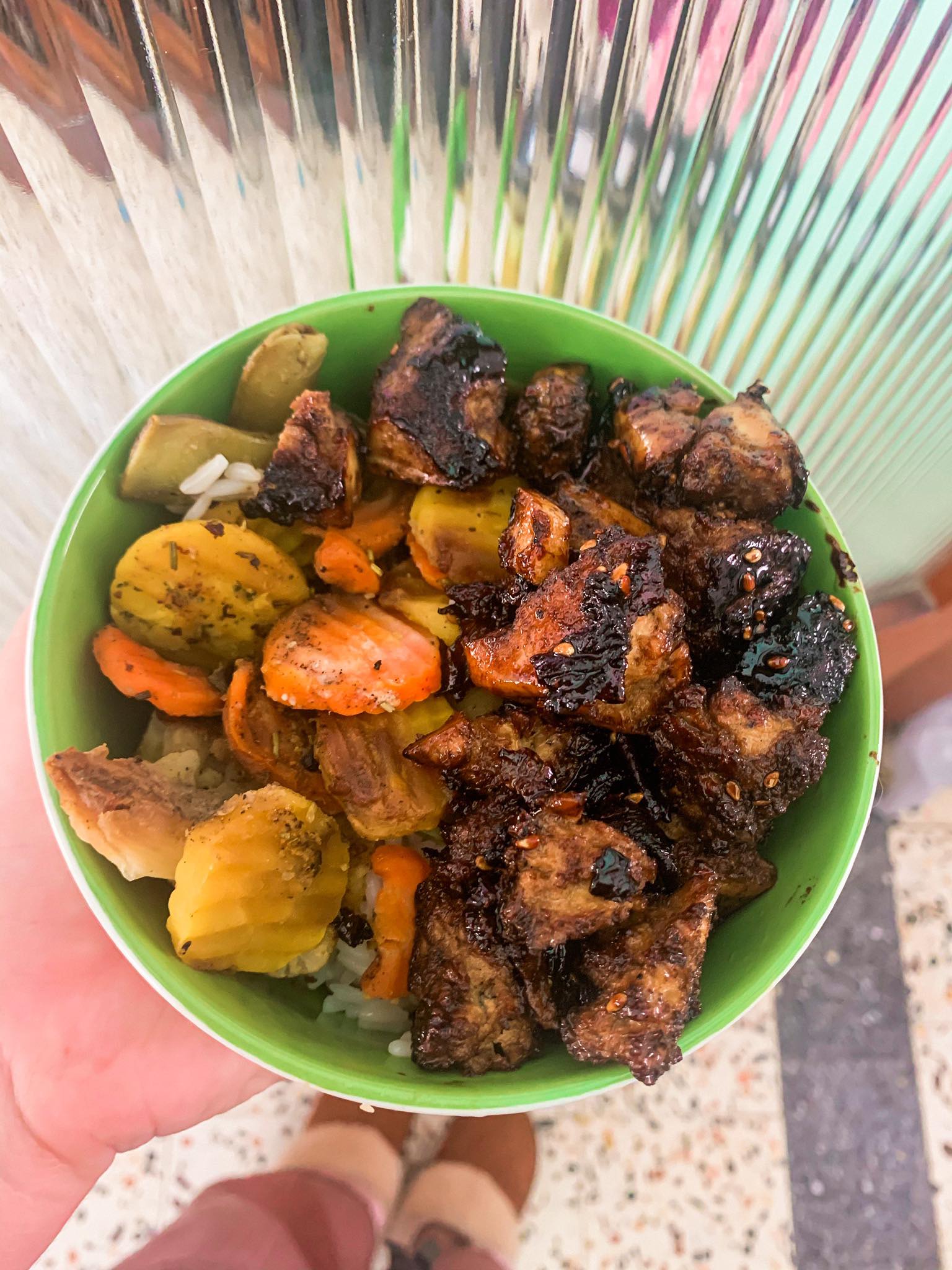 Tofu is a very controversial protein – people either really love it or really hate it. This sticky tofu recipe elevates it to the next level. Make-ahead a big batch to add to rice bowls, noodles or just eat it on its own with veg.
Ingredients:
One block firm Tofu (the brand I buy comes in 125g)
3 tablespoons soy sauce
2 tablespoons honey or agave
1 tablespoon sesame oil
1 tablespoon rice vinegar
Pinch of chilli flakes
Sesame seeds
Instructions:
For the Tofu:
Press Tofu to release water. (I like to do this overnight to get out as much water as possible. If you cannot do it overnight put the tofu between 2 paper napkins and press with something heavy for 15mins).
I like to cook my tofu with some salt and pepper in the oven at around 270 deg celsius for 10 minutes flipping halfway through
For the Sauce:
Add the soy sauce, honey (or agave), sesame oil, rice vinegar and chilli flakes into a saucepan and boil for 5 mins or until it is reduced to your liking. Make sure you are constantly stirring so as to make sure it doesn't burn.
Remove the tofu from the oven pour over the sauce and sprinkle on the sesame seeds. Serve to your liking.
If you make this recipe please tag me on Instagram: @_nevena.aleskcic_