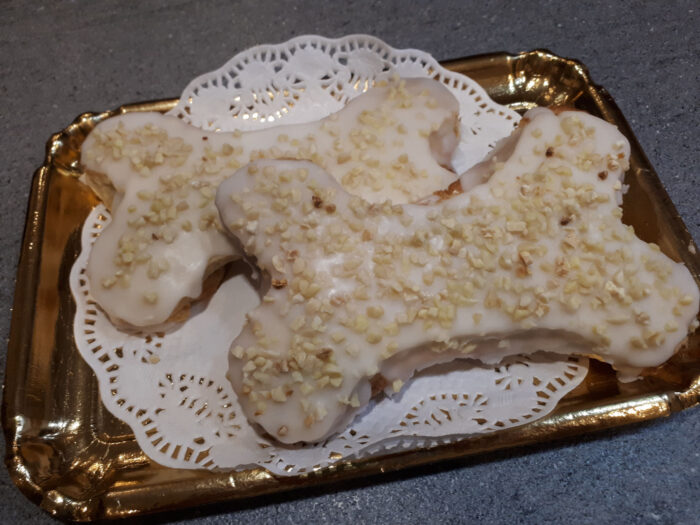 As the weather is now slowly getting cooler, I start to enjoy some more time in my kitchen. Baking is one thing I look forward to at this time of year. Come teatime in the afternoon ( in my case it's actually coffee) I like to have a little treat to accompany my cup of coffee.
Last week I finally managed to bake a vegan version of a traditional pastry which is very popular in the month of November.
Għadam tal-mejtin – traditional Maltese bones
To make it easier I prepared a stencil for the shape out of baking paper.
I made the pastry using:
400g plain flour
pinch of salt
200g margarine
cold water to mix, about 100ml
50g sugar
1 tsp vanilla essence
grated rind of a lemon
The filling only requires:
200g ground almonds
200g sugar
1 tsp almond essence
some almond milk, enough to make a medium stiff paste.
I cut the pastry using the stencil and put a layer of filling between each two. I just pinched the edges together to seal and baked in a preheated oven at 180C for about 30 minutes. After letting them cool down, I covered in a simple glace' icing which I made using:
100g sifted icing sugar
1 tbsp warm water
Incidentally, I later also used the same ingredients to make a bakewell tart which I had not eaten for a long time. I just added a layer of cherry jam before adding the filling to the tart.