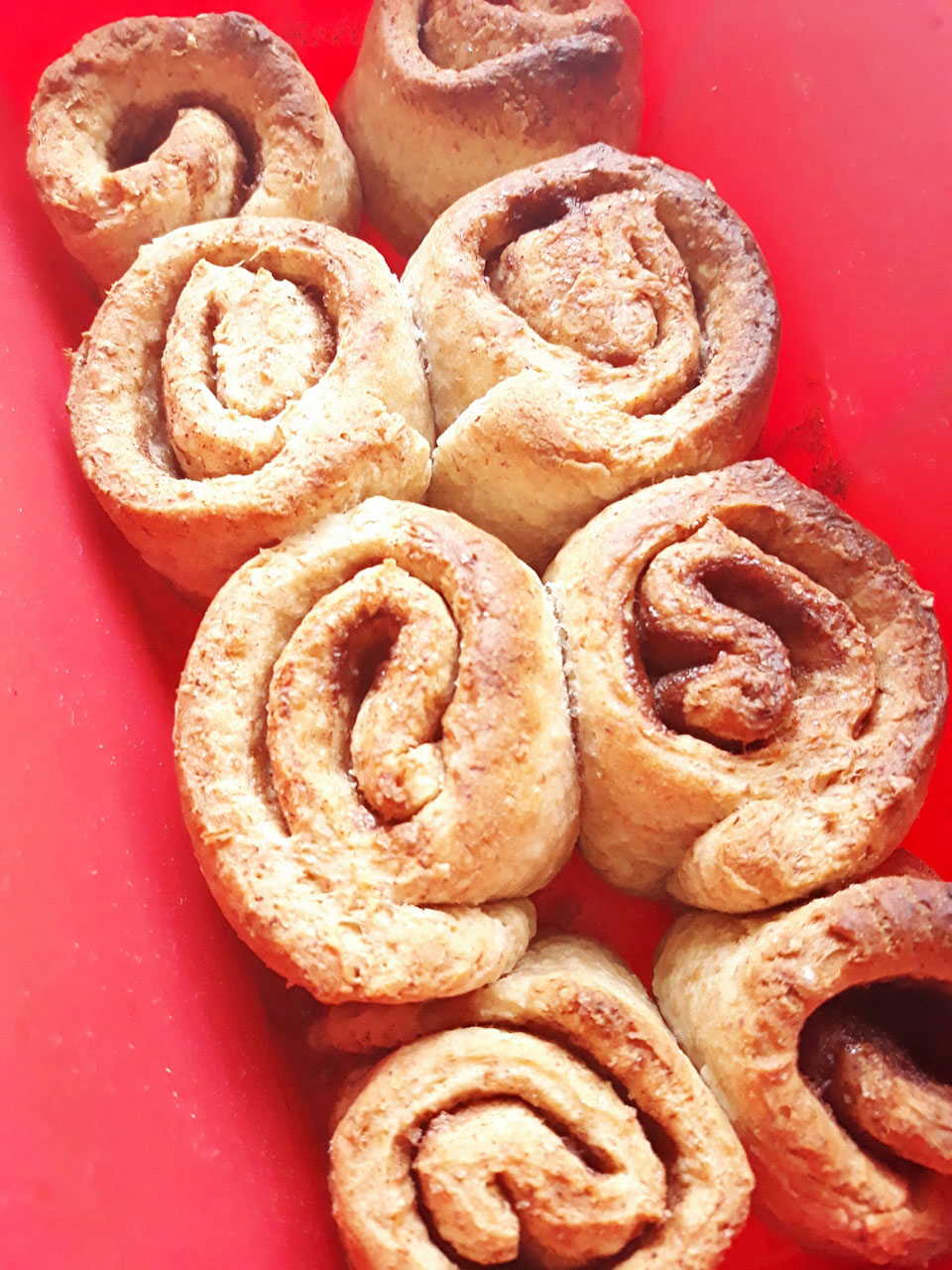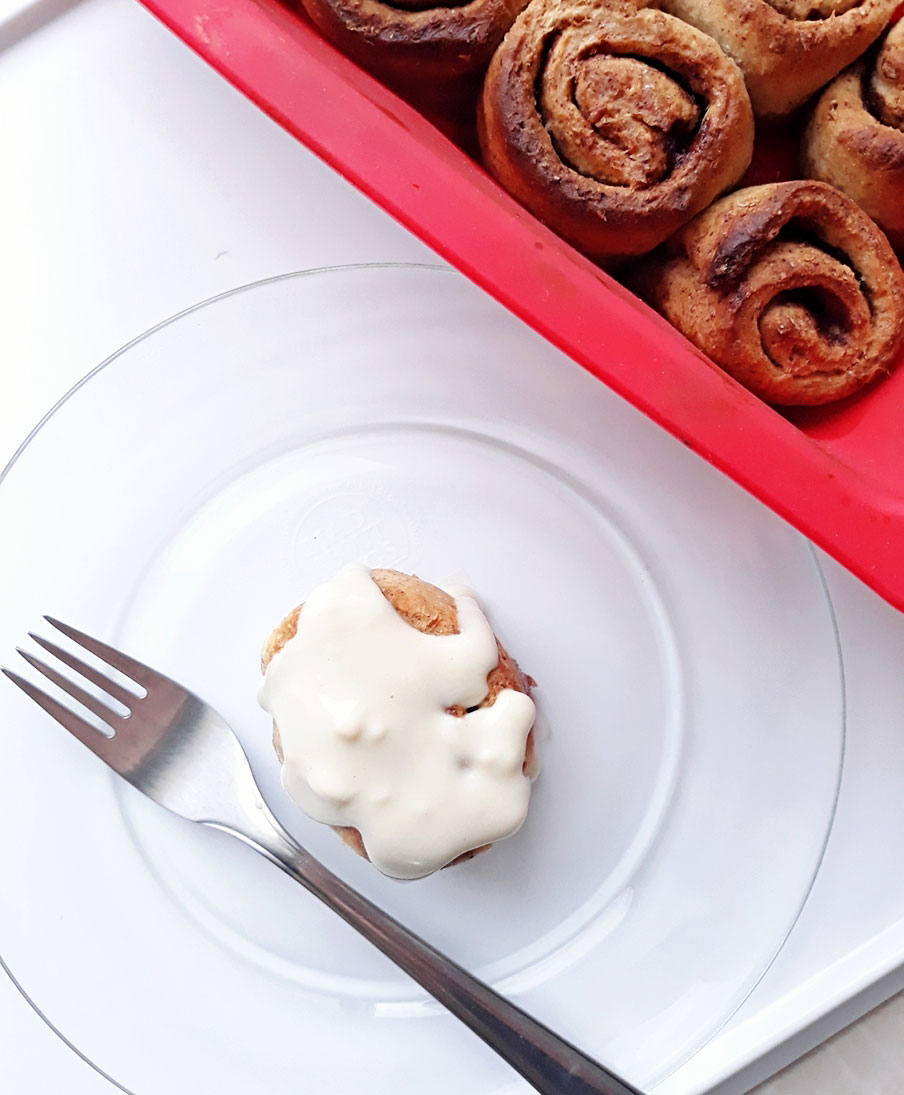 Cinnamon rooooolls <3  This recipe is so easy and delicious. Vegan I might add. My mom, sister and myself can eat the whole lot in one go 😀 It is not so difficult because it makes only 8 small rolls. You can easily eat them all straight out of the oven. And what is more, cinnamon is loaded with antioxidants, has anti-inflammatory properties and lowers blood sugar! Try making this healthy dessert, you will not regret it 😉
Ingredients for the rolls:
1 1/3 cup flour
1 tsp active dry yeast
pinch salt
2 tbsp maple syrup
1/4 cup plant milk – I used Scotti oat milk
1 tbsp coconut oil

For the filling:
2 tbsp vegan butter
2 tbsp brown sugar
1 tsp cinnamon
Directions:
In a medium bowl mix flour, yeast and salt.
Add milk, coconut oil and maple syrup to a small bowl and microwave until warm (about 30-60 sec).
Combine the wet mixture with the dry mixture and with clean hands create a non-sticky dough. Knead and let rest.
In the meantime, prepare the filling by mixing softened (not melted) vegan butter, brown sugar and cinnamon. You can use more cinnamon if you wish, as I say the more, the better.
Roll out the dough into rectangular shape using a rolling pin and spread the filling over it. Roll up and cut into 8 pieces.
Place in a loaf pan with baking paper (I used silicone one so I did not put paper in), cover and let rise.
Bake at 180°C about 25 minutes.
Let cool and serve topped with icing. I used 1 tbsp vanilla soy protein powder (The Protein Works) mixed with some oat milk to runny consistency. You can also use regular cinnamon roll icing made with powdered sugar, vanilla essence, plant milk and vegan butter. Enjoy!
Nutritional information for 1 roll (without icing):
657kJ/157kcal     5.2g Fat, 24g Carbs of which 3.2g Sugar, 3.2g Protein