If you are crazy about onions as much as I am, you will love this soup!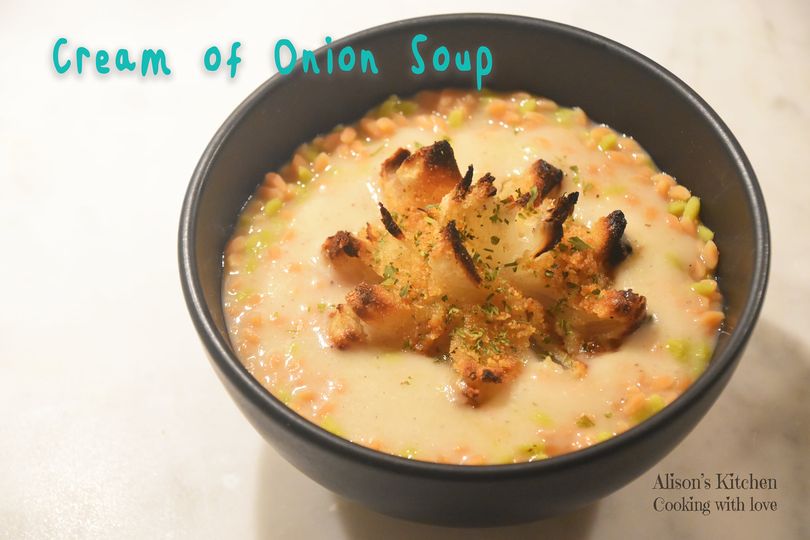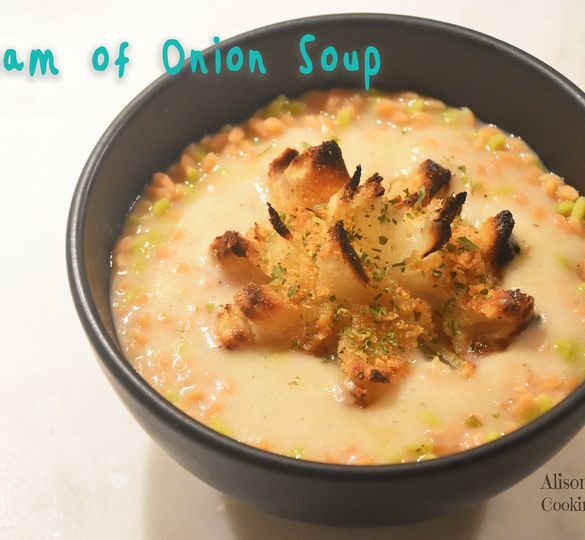 Ingredients
Large onion
Large garlic clove
Spring onions
Ground Nutmeg
Veggie stock
Alpro Cooking cream Light
Lentil pasta
Salt & Pepper
Instructions
It's so easy to prepare - simply sauté a large white or yellow onion together with a large garlic clove and a couple of spring onions (the white part only, reserve the green for other recipes), until soft and tender.
Season with salt, pepper and grated or ground nutmeg.
Add enough veggie stock to liquidise the soup with a hand blender, until the soup reaches a thick consistency. If the soup is too thin, you can thicken it with a slurry (flour and water mixture), if it's too thick, add a little more stock.
For a silky finish add a dash of Alpro Cooking Cream Light.
I added cooked lentil pasta to the soup (as protein) and decorated it with an oven-baked onion blossom which was divine, and parsley.
https://www.facebook.com/alison.casha